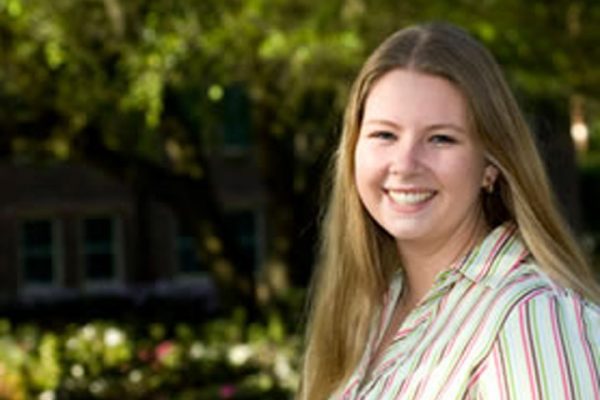 "Being a Resident Assistant (RA) is the most time consuming but most entertaining thing I've done."
"Being a Resident Assistant (RA) is the most time consuming but most entertaining thing I've done. Being able to watch high school students develop into college students was enlightening. You see each student struggle to find her niche and then struggle to balance fun and academics. The best thing an RA can do is to listen. Residents' concerns were kept between the resident and me, because trust is important," says Colette Miller.
"My first year, in Jennie Murphree Hall, I had a lot of upperclassmen and residents with disabilities. I found it hard to do the best that I wanted. For my second year I was the RA in Kellum, where the Genesis Program is located. These were pretty amazing girls, who had prior leadership experience and were on a fast track for success. It was an honor to be a part of it.
"My freshman year I got involved with Residence Hall Government and was elected historian. This led me to being inducted into the National Residence Hall Honorary. Last year, I was the Honorary's president, representing our chapter in state, regional, and national boardrooms, pretty much all over the country. It was great to share information on what works and what doesn't on everyone's campus.
"I've been a peer leader for two semesters for the First Year Experience Program as well as an Orientation leader. Participating in the Florida LeaderShape Institute really opened the door for me. I realized how much there is on campus, and that leadership is an ever-evolving process.
"It became hard for me to balance everything while working toward a science degree, so I didn't return for a third year as an RA. This past fall I was on the Dean's List and this summer I am doing a Directed Individual Study (DIS) on Nutritional Neuroscience in Dr. Cathy Levenson's lab. I really love my Exercise Science courses, which focus on the body and how it works. You learn something—why vitamins are important and all the great benefits from exercise—and then see how it works with your own body. You're inspired to stay healthy.
"My life long dream has been to become a physician. Most definitely, being an RA will help me. You need to know what you can and can't handle, and how to say 'no.' The biggest lesson I have learned is the importance of taking care of yourself. You spend so much time taking care of other people that you often forget about you, which I am sure is the same for medical professionals."