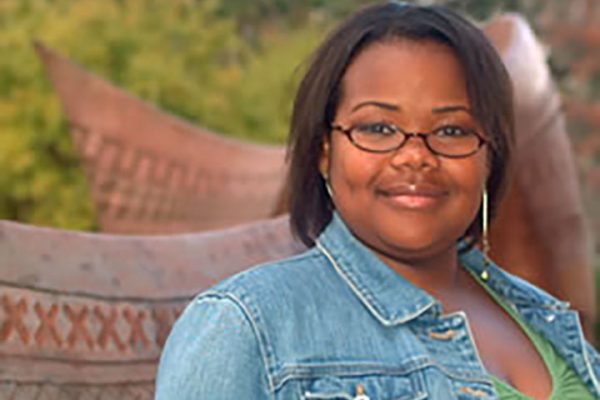 "Attending Florida State, says Gabrielle Feltner, "is the quintessential college experience.""
Attending Florida State, says Gabrielle Feltner, "is the quintessential college experience. This is a university where you can take classes from some of the best professors in the world." Add the extracurricular activities and "you receive a well-rounded education."
Gabrielle considers one of the best professors to be Judy Bowers, professor of Choral Music Education. "The ideas she taught me about Education are helpful today when I need to communicate with different people in various ways." And then there's the accessibility of President T.K. Wetherell. Gabrielle and other student leaders were invited to dine with him. "It was very rewarding. I was able to talk to him about the concerns of the every day student."
The Marketing major is using her newly found knowledge not only for her benefit, but for that of others as well. In fact, she says, "Community service has always been a top priority of mine." Currently, she serves as the president of the Multicultural Greek Council. In that capacity, she has been able to sit on staff search committees for Greek Life at FSU. She also serves as the community service chair for her sorority, Sigma Lambda Gamma.
She takes time out for fun, as well. Or, as she says it, "takes advantage of all the amenities FSU has to offer"—the cultural exhibits in the Museum of Fine Arts and the concerts at the College of Music.
Gabrielle's future plans are not yet set—it's either working in Urban Marketing or continuing on for a master's degree. Either way, we know she'll be looking at the whole picture.