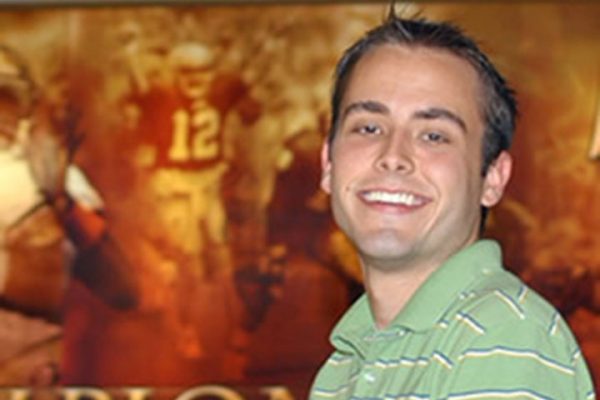 ""I may have come here because I like the Seminoles, but now I realize that being 'Nole is much more than just supporting our football team.""
He came to FSU because the school had "scored" with his family—though they weren't official members of the university community and live in Niceville, Florida, they rooted for the Seminoles.
Now, as the first generation of his family to attend college, he's doing plenty of his own scoring at FSU.
Check an important academic score sheet—the Dean's list—and you'll find Gregory is consistently earning a spot.
And through his volunteer efforts he's become an integral member of the FSU support team.
He has served as an orientation leader, helping to usher in new students, and as the Phi Kappa Tau Community Service Chair. He's participated in the Genesis Leadership Program, a development program for first-year students. He's also served terms as Kellum Hall president, and as a member of the Intramural Field and Student Success Building committees.
"I may have come here because I like the Seminoles," Faulk says, "but now I realize that being 'Nole is much more than just supporting our football team."