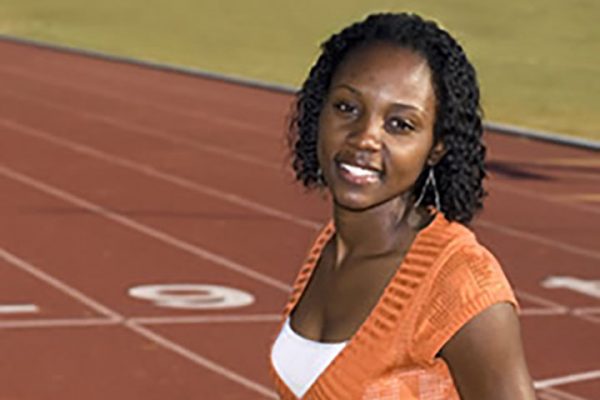 "Latoya's own priorities show in her dedication both to academics and to her team."
Latoya can still remember what initially attracted her to Florida State University. "The staff here promotes academic excellence for all students. As a student-athlete, I was extremely happy about the university's priorities."
Latoya's own priorities show in her dedication both to academics and to her team. She has been a frequent visitor to the Dean's List, and this past fall she was named to the ALL-ACC Honor Roll. Latoya says, "One of my University highlights and one that is dear to me is going to Strozier Library at any hour, day or night, and the library when library is full of students."
She has shown excellence on the track as well. Her leadership qualities evident, she was elected team captain of the Women's Track and Field Team. She has been honored with the Femina Perfecta Award, given to a female athlete which most represents the 'complete woman.'
A cherished moment for Latoya was the unveiling of Florida State's bronze, Integration Statue, which pays tribute to the first African-American students who integrated the university over forty years ago.
An obviously busy student, Latoya has found time to give back to her community by mentoring young student through homework help, coaching and participating in the America Reads program offered by the Center for Civic Education and Service.
Latoya plans to pursue an MBA in marketing. No doubt she will be at the head of the pack in graduate school, just as she has been in undergraduate school and on the Florida State Track Team.