---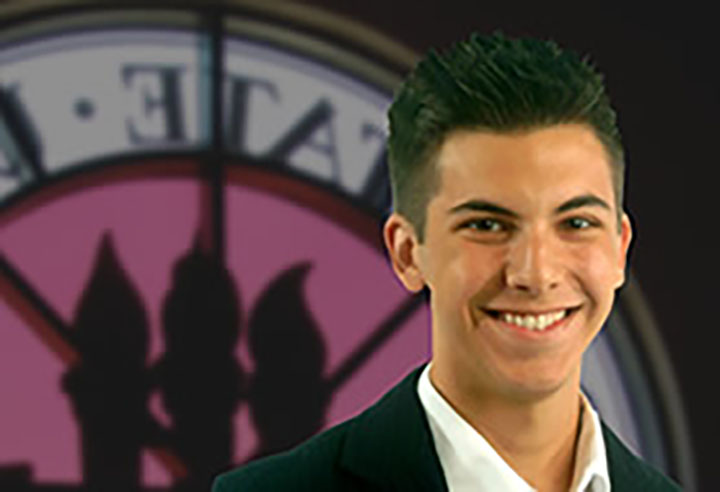 "You might not know about Joseph Mahshie's work on campus, but you've likely enjoyed the results of his efforts."
Department of Communication
---
You might not know about Joseph Mahshie's work on campus, but you've likely enjoyed the results of his efforts.
Take, for example, Homecoming: Joseph, a sophomore majoring in Communications, became the first freshman to sit on the Homecoming Executive Committee, and this year was elevated to Deputy Assistant Homecoming Director. His eventful freshman year also included serving as assistant event manager for the 2005 Dance Marathon.
Some of his work lives vividly in students' memories, and some has been captured on tape. When you watch recent video of the FSU women's basketball team, you're likely viewing Joseph's handiwork (in his role as a videographer for Seminole Productions).
Joseph's success in promoting events and organizations has earned him the position of co-marketing director on the Seminole Student Boosters Executive Board. (Joseph arrived at FSU as a recipient of the Advertising Federation of Southwest Florida Medallion Scholarship.)
Next time you enjoy an event on campus, give a thought to the students, like Joseph Mahshie, whose volunteer efforts make it happen.