---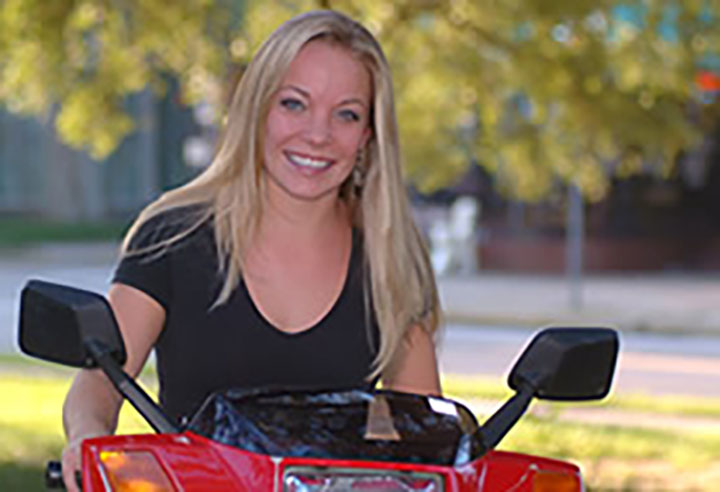 "Megan not only chose FSU for its superlative scholastics, "but also for all of the traditions, and for the friends" she hoped to make."
Department of Communication
---
The opportunities provided to student athletes at Florida State are obvious. What are not so obvious are the experiences beyond sports that many athletes gain. Megan Head has made her university experience richer by not only excelling in academics, but also by participating in community service projects.
Throughout her role as Special Events Coordinator for Helping Every Little Person (HELP) and her participation with the Radio Reading Service, which broadcasts readings of the local newspaper for sight-impaired people, Megan has shown compassion and a willingness to reach out to the community. She also has served as the Bat Girl and Spirit Coordinator for FSU's Baseball team, and has been active in Dance Marathon.
Megan not only chose FSU for its superlative scholastics, "but also for all of the traditions, and for the friends" she hoped to make. This doesn't mean she's relaxed her academic standards. She's made a place for herself on the Dean's List since 2002. She is a Torch Night Recipient, and is a member of the National Society of Collegiate Scholars, Phi Eta Sigma, and Honors in the Major.
She will soon graduate with a degree in Mass Media. Law school is probably her next step. One thing is for certain, Megan will be a leader wherever her scholastic pursuits take her.