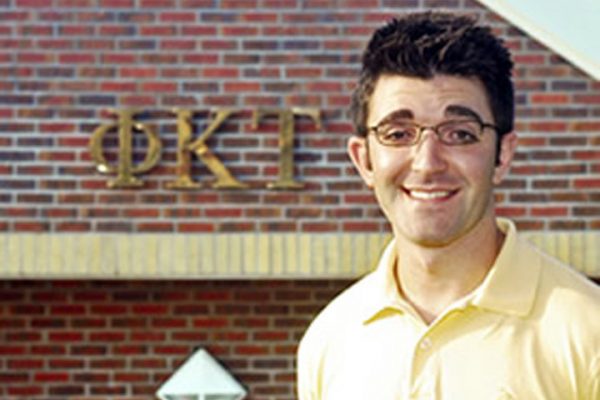 "I never planned on going to college," explains Nicholas Zappitelli, "but then I visited seven schools in Florida in three days. After being on campus for a few hours I knew I was a Seminole."
How much of a Seminole has Nicholas become? In 2005 he was selected to be Chief of the 2005 FSU Homecoming Court.
Nicholas, a senior in the Social Sciences program, earned his court title by exhibiting the FSU spirit—service to others—since he felt that first calling. In 2003 he was nominated for the Seminole Award, which is presented to students who have made special contributions to the University in the areas of leadership and service.
Nicholas was an FSU Dance Marathon participant in 2004, and in 2005 served as the Morale Captain for this event—the University's largest student-run philanthropy, having raised over a million dollars for the Children's Miracle Network.
As an Orientation Leader, Nicholas has also raised the success rate of incoming students during the past two years.
When Nicholas graduates, he'll leave the Seminole spirit shining even brighter than when he arrived.