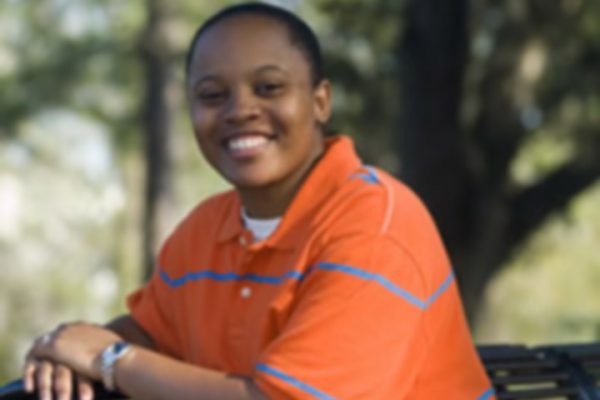 "Get involved in as much as you can," advises Cabrail Stevenson. You'll meet new people, have a good time, and you will learn from each experience.
Cabrail grew up in culturally diverse Miami. When she arrived at Florida State—"I knew FSU would provide me with a quality education"—she brought her openness with her. "I'm not from the islands, and I'm not Puerto Rican." This didn't stop her from joining the Caribbean Student Association, the Black Student Union, and the Puerto Rican Student Association. "I just have an interest in other cultures and customs."
It may have been her openness that led to a change in academic majors. Originally, she had planned on engineering. But, like most of us, she was influenced by the world around her. "The courses my friends were taking seemed more interesting." She happily switched to Psychology.
Then, she had a life-changing experience. Volunteering for the Center for Civic Education and Service is something Cabrail will never forget. She explains, "It's where I first realized my true calling for helping those less fortunate." And, of course, there are as many ways of helping others as there are individuals.
Next, she experienced something that's typical at universities. She met a teacher that she "could really relate to." Cabrail will always remember Julian Whatley, who introduced her to a "new love"—poetry, and how it allows expression of emotions.
Now a junior, Cabrail continues her involvement in her favorite campus activities—"Visit old friends, meet new ones, and shop at bookstores." Sounds perfect for a Psych major, who minors in English.