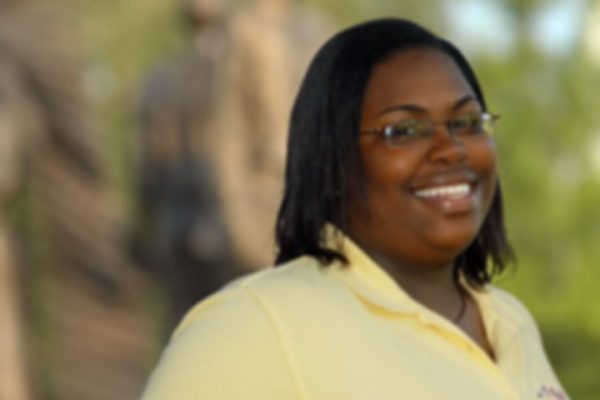 On campus and in the surrounding community. In education and sports. With preschool children and college students.
Sharrie Thomas, a sophomore majoring in Elementary Education, is working to improve places and support people. The nickname "Good Works" would not exaggerate the amount of time or degree of effort she has volunteered.
Through the Jumpstart program, Sharrie joined with 2,500 college students to help 9,400 preschool children build the literacy and social skills they'll need to succeed.
Sharrie is also the Membership Chair of SISTUHS, Inc., a statewide volunteer organization for women of color that originated at FSU to respond to the local community's needs and provide moral and educational guidance to other young African-American women in the community.
You might find Sharrie on the basketball courts at the YMCA, where she volunteers as a coach. Or you might see her improving neighborhood scenery, as part of the Adopt-A-Street project.
Sharrie has also answered the call to do good works on campus. She is a student judicial board member and has served on the Student Rights and Responsibilities Panel.
As an Orientation Leader, she has helped incoming students make a seamless transition to the University.
It's all part of her 316 hours in service (thus far) that have been officially recorded on her transcript as part of the University's ServScript program.
Her voluminous volunteer record has not detracted from her academic record: Sharrie has been named to the Dean's List.
All of which may make her voice just a little sweeter as she sings in the FSU Gospel Choir.