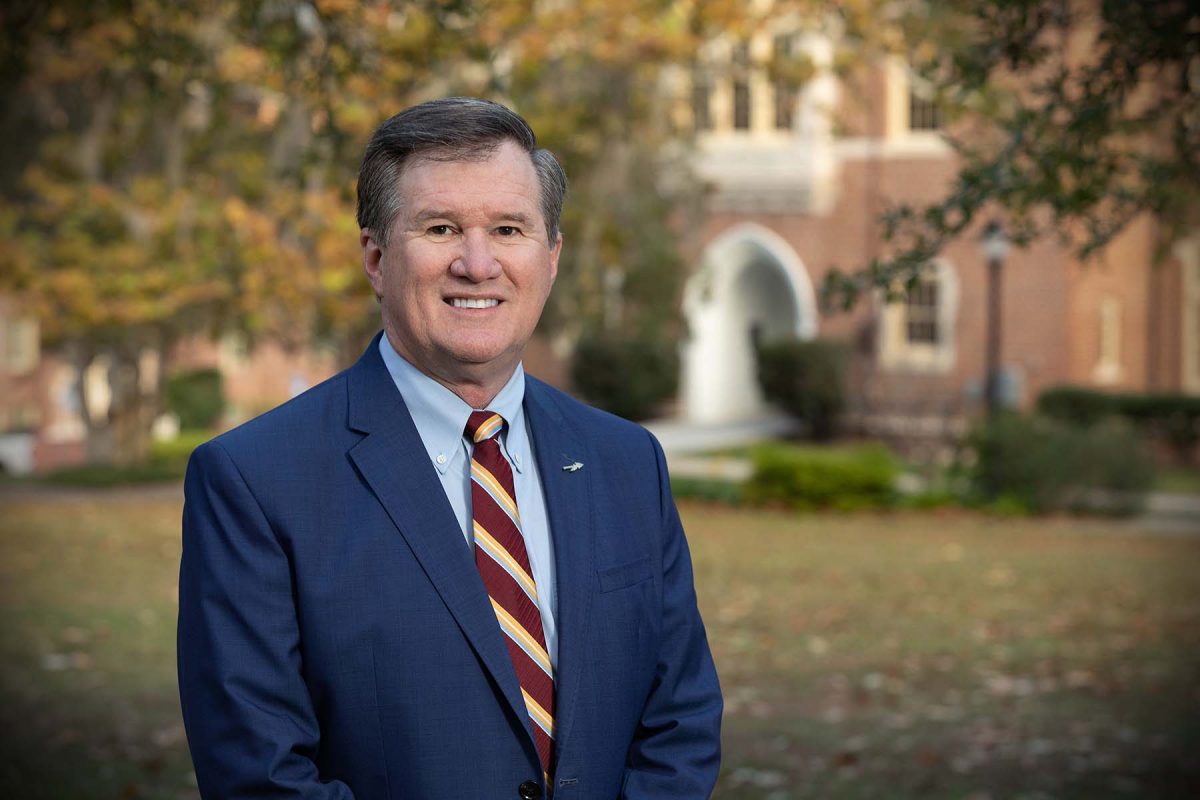 Rick Burnette has been a driving force behind institutional improvement and change at Florida State University for more than three decades. Now, in his new role as Senior Vice Provost and Chief (Academic) Strategy Officer and Institutional Data Administrator, he is identifying strategic opportunities that will elevate FSU's stature as one of the top public Research I universities in the country.
In his new position, Burnette is creating a decision intelligence framework that will be leveraged to evaluate and execute strategic investments at the university. He is leading cross-divisional initiatives critical to the university's strategic objectives and working closely with institutional leaders to identify, implement and assess strategic projects and infrastructure to advance the university and its mission.
"Rick possesses incredible institutional knowledge, and he has been instrumental in advancing Florida State University in many areas," said Provost Jim Clark. "With Rick's efforts, FSU will continue to make great strides in achieving its academic and strategic goals and elevating its position as a leading institution in higher education."
Burnette, who has overseen the creation and implementation of the most recent institutional strategic plans, will ensure alignment across university divisions, colleges, departments and units.
A significant aspect of his role will be supervising and guiding the use of advanced analytics, assessment and evaluative tools within the university community. Burnette will empower campus leaders with real-time data and information to manage and assess operational performance.
"I wake up every morning excited to go to work because of the opportunities to engage with others to find and meet those challenges," Burnette said. "FSU is a great university and is poised to do even greater things."
Burnette has seen first-hand how FSU has evolved and grown over the years. He first lived on campus in 1960 at the current site of Rogers Hall when he was 5 months old and his father was completing his doctorate.
"My father was a college professor for over 52 years, retiring at 86, so I lived or worked on a college campus my entire life. We both got our doctorates in the same department at FSU – the old Department of Educational Research," said Burnette, whose two daughters also graduated from FSU.
Burnette holds a doctorate in educational psychology, with a focus on learning and cognition, and said the degree has been instrumental in shaping his career.
"I planned to be a professor and researcher but found that I was drawn to management and leadership," he said. "I love researching problems and new opportunities and figuring out how to implement them."
During his 36-year career at FSU, he has held leadership roles in strategic planning, institutional research, analytics and metrics, enrollment management, student success, information management, software and application development, data governance, financial literacy, information technology and as the director of the Health Data Science Initiative.
Over the past 25 years, Burnette has played a key role in FSU's data-informed student success efforts which have generated record graduation and retention rates. Those efforts also have included several pivotal projects, such as Take 15, aimed at encouraging first-year students to take 15 credit hours in their first semester.
Burnette said one of his key accomplishments is making FSU a data-informed and data-empowered campus. By investing early in business intelligence software, FSU has allowed managers to access data that informs and measures success.
Burnette also served as the university's interim chief information officer for two years.
In addition, he recently served on the executive committee of the Association of Public and Land-grant Universities' Commission on Information, Measurement, and Analysis and as a president of the Southern Association of Institutional Research.
"I am only as good as the team I have around me," Burnette said. "I enjoy working with colleagues from whom I have learned a lot. I try to use that knowledge and experience to create opportunities for our next generation of campus leaders."