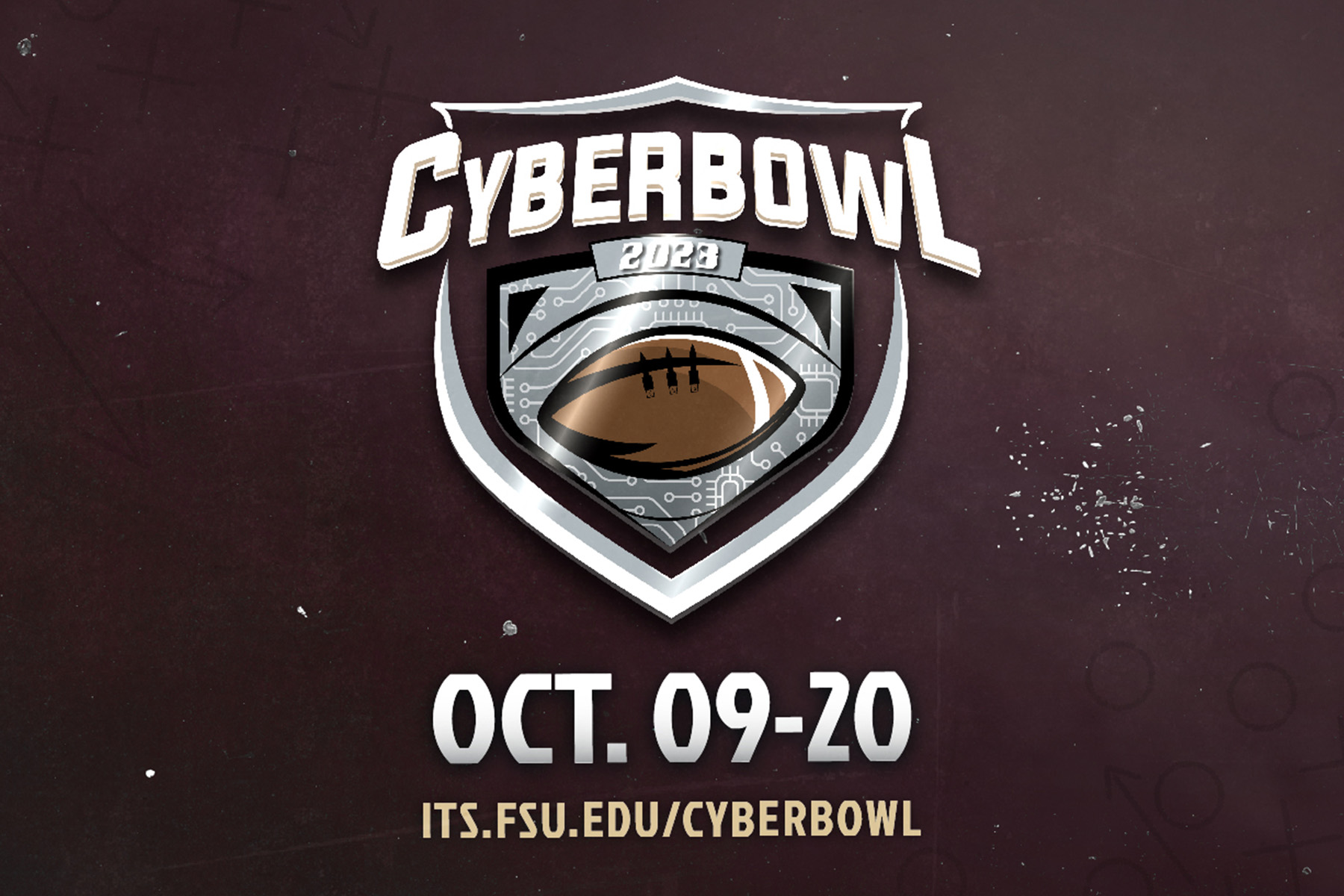 Updated Oct. 3, 2023.
Florida State University's Information Technology Services department is kicking off its monthlong challenge to bring awareness and education to cybersecurity threats.   
The Cyber Bowl runs from Oct. 9-20 to engage and prepare students and faculty for potential cyberthreats. Online games and training events will be available throughout the duration of the campaign.   
With this year's challenge bigger than ever, FSU will be competing against nine other Florida universities, including rivals Florida and Miami. The school with the highest percentage of game entries will be crowned Cyber Security Champion.  
"Last year, we really saw students get into the rivalry with 4,106 students, faculty and staff getting involved to beat UF," said Bill Hunkapiller, chief information security officer at FSU. "This year, we hope to get even more of the FSU community involved in cybersecurity, as the rivalry just got even bigger." 
To boost participation, FSU will be giving away two $500 student scholarships and two pairs of tickets to randomly selected participants for the UM vs. FSU football game on Nov. 11. To gain extra entries, participants can sign the Cyber Pledge at the end of the quiz. 
---
---
Throughout the month, ITS will be hosting additional training events to help enhance cybersecurity awareness:
Oct. 5 | How to Spot a Phish
Oct. 12 | Internet Survivability for Parents
Oct. 19 | The Continual Journey of Zero Trust
Oct. 26 | FSU Incident Response Plan
Oct. 31 | Technology and FSU Emergency Management
"Cyberthreats are becoming more and more common, especially when it comes to college campuses," Hunkapiller said. "The only way to stay alert is through education and awareness, which is what this month is all about."
For more information, visit its.fsu.edu/cybersecurity.