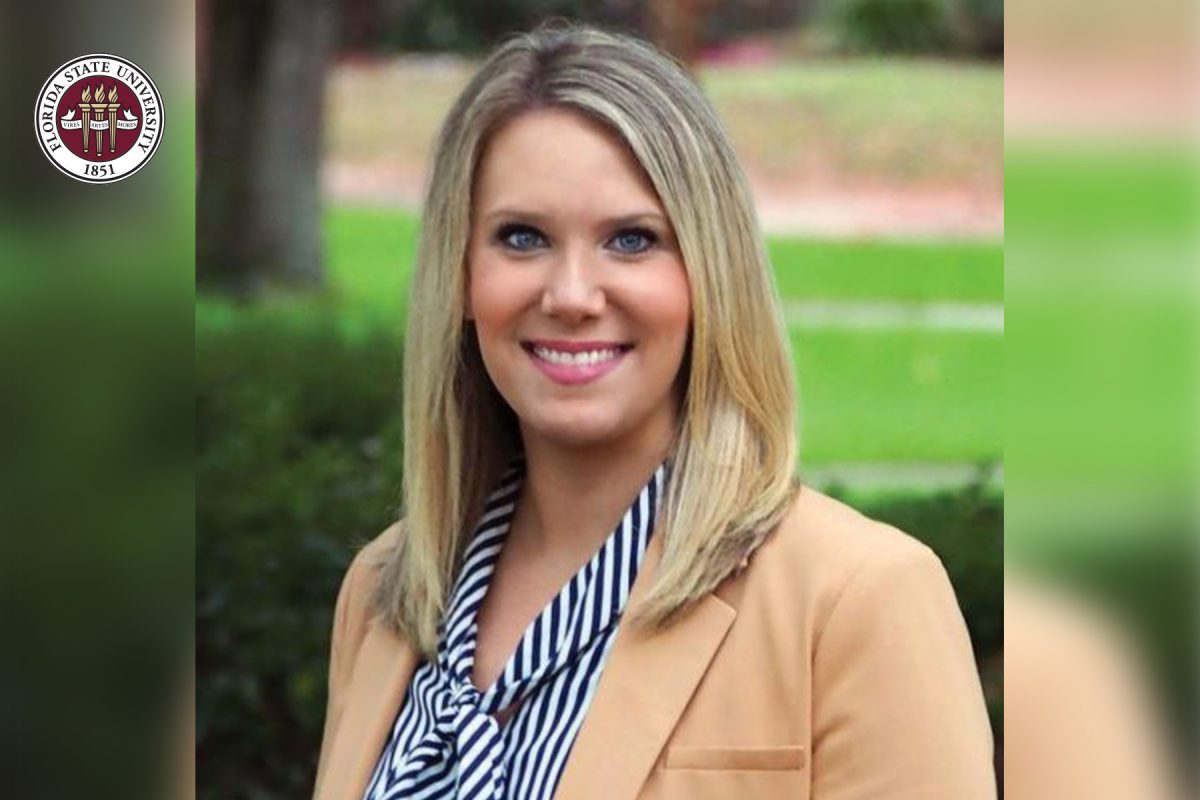 A Florida State University researcher has earned a $1.5 million grant from the Federal Emergency Management Agency to continue her research into reducing the risks female firefighters face due to ill-fitting personal-protective equipment (PPE).  
Most PPE is designed to fit men, which creates a host of challenges and risks for female firefighters.  
Meredith McQuerry, associate professor in the Jim Moran College of Entrepreneurship, will use the grant to help fund the design and creation of the first-ever PPE prototype designed to fit the female firefighter body.  
Ill-fitting gear is a complaint for 80 percent of female firefighters and McQuerry said the issue is one that threatens their safety and ability to do their jobs.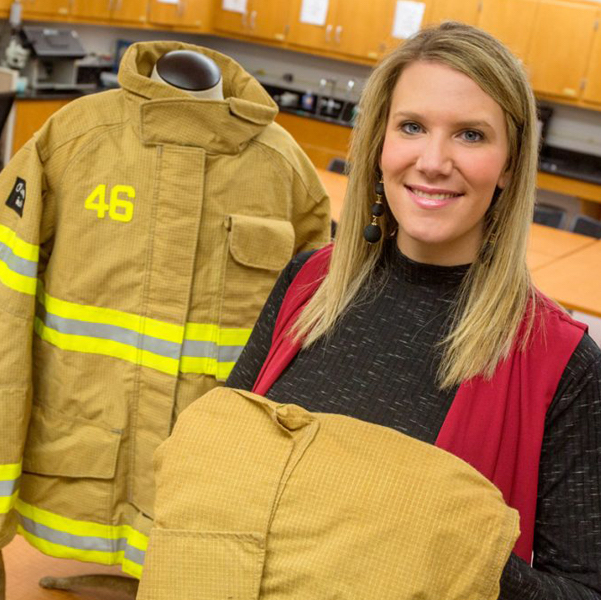 "There are a lot of issues they face already in a male-dominated occupation that are exacerbated by the fact that they're wearing gear that was never made for the female form," she said. "They are more susceptible to slips, trips, falls. Overall, their risk of injury is 33 percent higher than males."    
McQuerry's preliminary work in this field investigated the differences in mobility for male and female firefighters wearing gear essential for protection from heat from fires.  
The $1.5 million, three-year grant will build from that work and fund the upcoming study accounting for female firefighters working in both the wildland and structural fire environments. The grant will also help fund body scanning, pattern and prototype development, focus groups and wear trials. 
"In both the wildland fire service and the structural fire service, it'll be the first time that gear is being made using representative body measurements from the US female firefighter population," McQuerry said.  
True to the entrepreneurial spirit of the Moran College, McQuerry said she is working with FSU's Office of Commercialization to help share her findings.  "We want PPE manufacturers to be able to use that information to better their products and improve PPE for women in the fire service and similar occupations as well," she said.  
For her part, McQuerry said she was honored to have earned the grant, which she said ranks as one of the highlights of her career. 
"It's the largest and one of the most meaningful accomplishments of my career so far," she said. "Especially because at the end of the day, I feel it can benefit or make a difference to an end user's life. That really gives it meaning. It is an honor that FEMA has confidence in our track record and trusts us to move forward."