Florida State University Provost and Executive Vice President for Academic Affairs Jim Clark announced today the appointment of Jonathan Fozard as the university's chief information officer and associate vice president for Information Technology Services (ITS).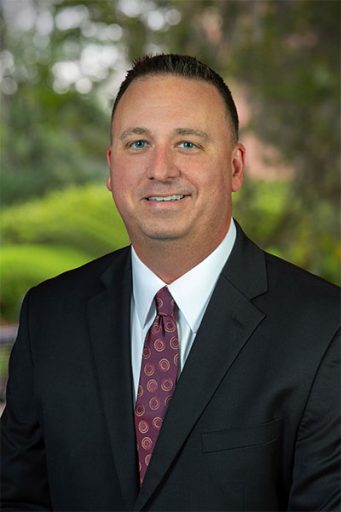 Fozard, who has served as deputy CIO at FSU since November 2020, starts in the new role April 5. He will oversee the university's technology services and initiatives with a 400-person team and an annual budget of more than $75 million. Fozard also will be responsible for operations of the Northwest Regional Data Center, the Florida Virtual Campus, and the State Data Center. 
"Jonathan possesses a wealth of expertise and experience that will be essential in guiding the university in this ever-changing technology landscape," Clark said. "I'm confident his leadership will advance and strengthen our IT operations while supporting the university's strategic goals." 
Rick Burnette has served as interim CIO since May 2021 while continuing in his role as associate provost for Strategy and Analytics. 
An accomplished veteran of technology and operations, Fozard has served more than 20 years in higher education in various leadership roles. Prior to joining FSU, he served as the interim chief technology officer and associate vice president at George Washington University. He's also held IT leadership roles at the University of Oklahoma and Oklahoma State University. 
"I look forward to serving the FSU community in this new role in support of President McCullough's bold new vison for the future," Fozard said. "Through a focus on innovation and a commitment to provide successful and sustainable services, we can create an even brighter future for our students, faculty, staff and the larger community." 
Fozard holds an MBA and bachelor's degree in management information systems. He also recently completed his Ph.D. coursework in higher education administration at Oklahoma State University.