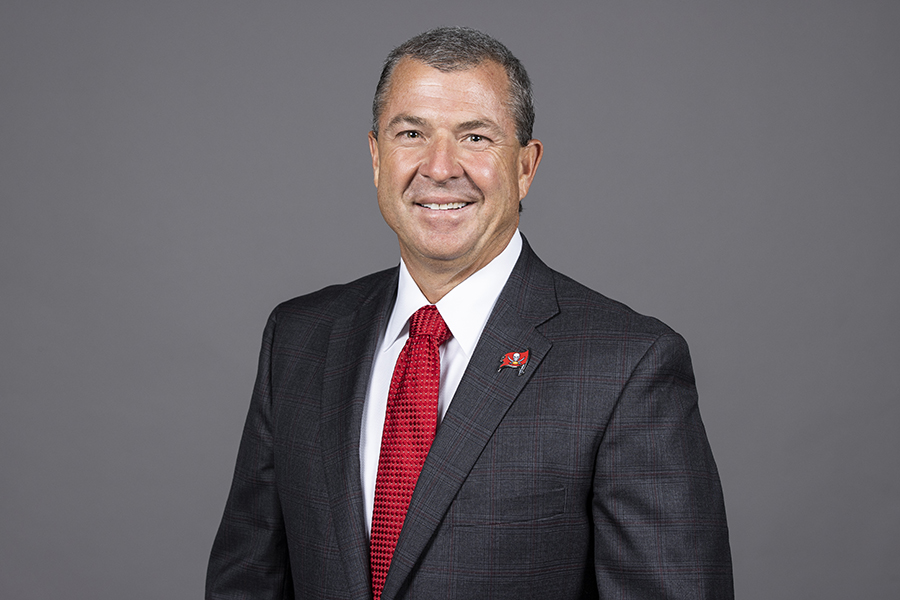 Tampa Bay Buccaneers Chief Operating Officer Brian Ford will serve as the keynote speaker for Florida State University's 2023 Seminole 100 event.
The annual Seminole 100 list and event recognizes the fastest-growing businesses owned or managed by FSU alumni and represents some of the most innovative and profitable companies in America.
As COO of the Tampa Bay Buccaneers, Ford oversees the organization's day-to-day business operations and community involvement. He works with its owners to ensure the football team offers fans the highest quality experience. Under his leadership, the organization has consistently earned top honors among NFL teams for customer service, frequently ranking No.1 in the league's annual Voice of the Fan report.
Ford earned his bachelor's degree in hospitality administration from FSU in 1989. In 2018, he was named Alumnus of the Year by the Dedman College of Hospitality, becoming the college's 25th honoree.
"I am honored and very much looking forward to addressing some of our country's most accomplished entrepreneurs at this year's Seminole 100 awards," Ford said. "As a proud Seminole, I'm excited to get back on campus in celebration and recognition of these top performers in business. Seminole 100 plays an integral role in promoting innovation in business and entrepreneurship, and I am thrilled to have an opportunity to share my experiences with the next generation of successful business leaders and FSU alumni."
Ford began his career with the Buccaneers organization in 2006. During his tenure, he has guided a $160 million renovation of Raymond James Stadium and the construction of a 100,000-square-foot indoor practice facility.
Ford also has been a driving force and participant in the Buccaneers' annual "Cut for a Cure" Charity Challenge for the National Pediatric Cancer Foundation. He serves on the boards of many charitable organizations, including the Ronald McDonald House Charities of Tampa Bay, American Cancer Society's CEOs Against Cancer and Special Olympics Florida.
The FSU Seminole 100 is powered by the Jim Moran Institute for Global Entrepreneurship in partnership with the FSU Alumni Association. Honorees and their businesses will be celebrated on Saturday, Feb. 25 at the FSU Student Union.
Tickets to the 2023 Seminole 100 event are available to the public and for purchase at gonol.es/Seminole100.
To learn more about the Seminole 100 event, including sponsorship opportunities, visit seminole100.fsu.edu.
Follow along on Instagram @Seminole.100 and the hashtag #Seminole100.