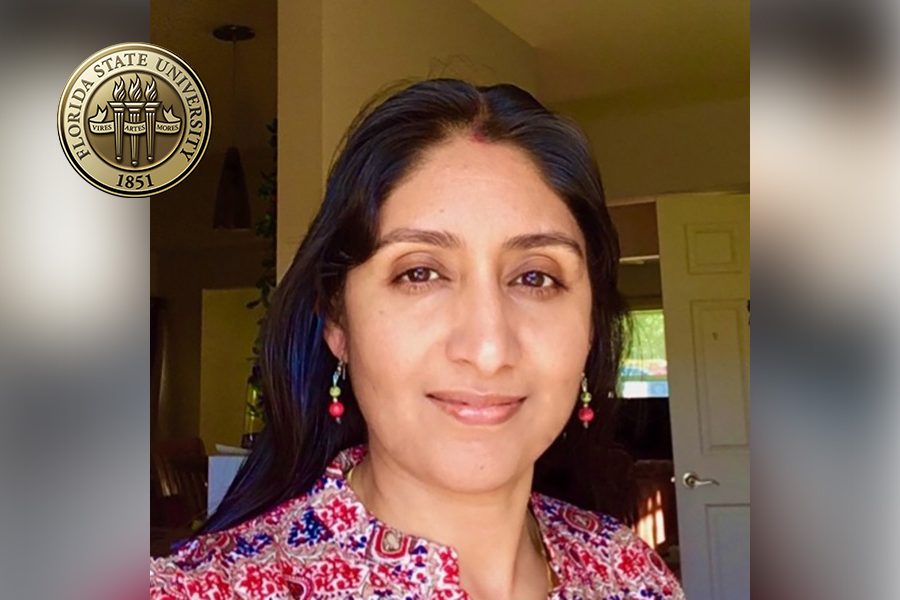 Florida State University Libraries has named Neelam Bharti as its new associate dean of research and learning services. She will start Feb. 3.
Bharti comes to Florida State from Carnegie Mellon University, where she served as the associate dean for liaison services and the senior librarian for chemistry, chemical engineering, material science and engineering since 2018.
She succeeds Michael Meth, who is now university library dean at San José State University.
"We are thrilled to have Dr. Bharti join FSU and the University Libraries," said Gale Etschmaier, dean of FSU Libraries. "Dr. Bharti's leadership skills, collaborative approach, holistic understanding of the research process and needs of researchers, and her expertise and experience as a researcher and an academic liaison make her an ideal candidate to lead the research and learning services division for the future."
As associate dean of research and learning services, Bharti will work to develop a shared vision and goals for FSU Libraries that align with the university's overall priorities. She will also provide leadership for several departments within FSU Libraries that help enhance learning and research for undergraduate and graduate programs.
FSU Libraries is a key partner in the university's efforts to enhance research and support an engaging learning environment for students. Bharti will also further FSU Libraries' efforts to promote diversity, equity and inclusion.
"Libraries are the innovation hubs that support research, teaching and learning," Bharti said. "I look forward to providing advanced support for changing university needs and strengthening contributions to campuswide initiatives by actively partnering with faculty, staff and students."
While at Carnegie Mellon University, Bharti provided strategic leadership that supported the university's research, teaching and learning mission. She developed and implemented strategic initiatives to support the university's research and instruction mission, fostered research collaborations throughout the university community, and contributed to solving policy, procedural and operational issues. During the COVID-19 pandemic, for example, she implemented a series of services, including remote material delivery.
Bharti's role included working closely with the academic department and library unit to gather feedback to improve services and implement initiatives. She also established collaborations with the Office of the Vice Provost of Education and the Office of the Vice President of Research to support emerging and innovative disciplines such as artificial intelligence and data education.
Prior to Carnegie Mellon University, Bharti was the assistant university librarian for Chemical Science and Engineering in the Marston Science Library at the University of Florida.
"I am delighted to return to Florida to take on this critical role for the University Libraries at Florida State University," Bharti said.
Bharti holds a doctoral degree in bio-medicinal chemistry from Jamia Millia Islamia and worked as a post-doctoral scientist at the University of Florida. She was a part of several National Institutes of Health grants and played a critical role in drug technology developments, sending three drugs to clinical trials. She also holds a master's degree in Library and Information Science from the University of Missouri.
For more information about FSU Libraries, visit lib.fsu.edu.