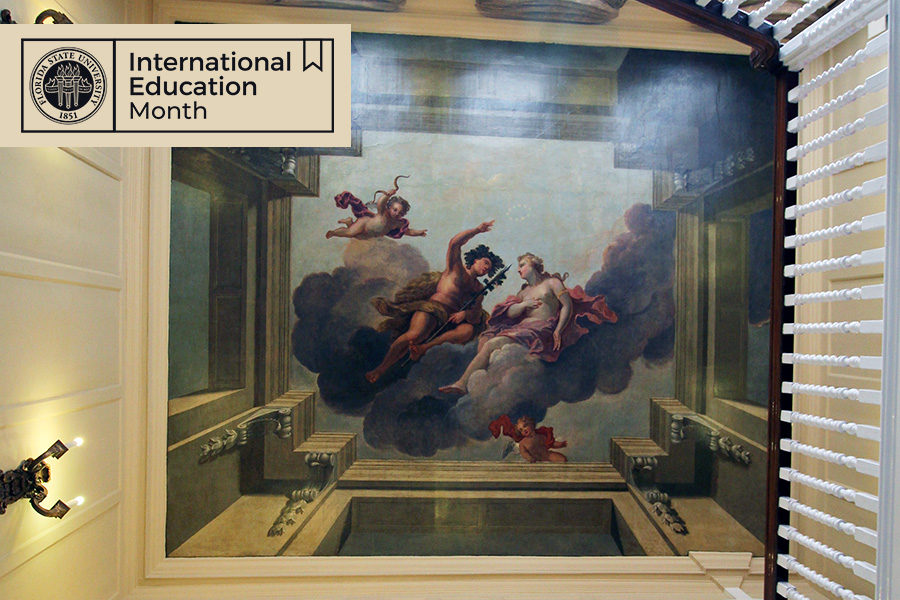 Florida State University treasures its European study centers for what they give its students — opportunities to live and study in vibrant, diverse and culturally rich cities across the Atlantic Ocean.
FSU's centers in the United Kingdom, Spain and Italy feature classrooms, libraries, study spaces, computer labs, administrative offices and modern living accommodations, and they give students the option to study abroad during the summer, fall or spring terms. Programs range in length from as short as a week over spring break to as long as a full year, with a range of options in between.
FSU President Richard McCullough calls them the "jewels in the crown of our international programs," which also include a full branch campus in Panama City, Panama, plus study abroad opportunities in locations including Paris, France; Prague, Czechia; Dresden, Germany; Oxford, England; Dubrovnik, Croatia; and Cetamura del Chianti, Italy.
McCullough has made FSU's national reputation — with a Top 20 ranking by U.S. News & World Report for four straight years — a top priority and emphasized the university's reputation abroad.
Here is a look at FSU's study centers in London; Florence, Italy; and Valencia, Spain.
---
Florence, Italy
Established: 1966
Program director: Frank Nero
---
Location
The program is housed in a 37,000-square-foot structure in the heart of Florence, the Tuscan capital and a global center for art, fashion and Renaissance history.
Longevity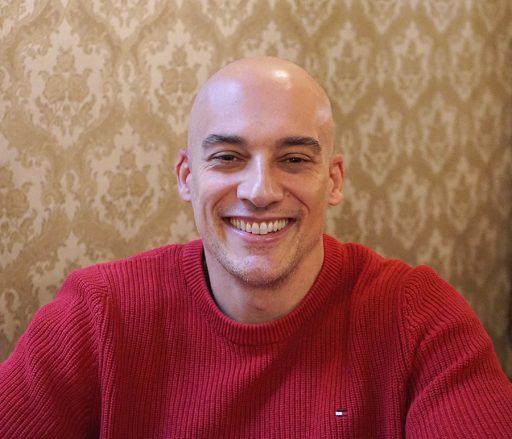 The program stands as the eldest of FSU's European centers and as a beloved centerpiece of a lively neighborhood. "During COVID, when the American students weren't there, the Florentines missed them," said Charlie Panarella, the program's academic director. "So, they were asking us, 'When are the students coming back?'"
Participation: The center this year welcomed about 550 students for its two summer programs, and it typically gets between 100 and 150 students for its spring and fall semesters.
Studies
The program offers freshman prerequisite courses in math, natural sciences and English, plus classes in Italian language, fashion, design, entrepreneurship, business and hospitality, among others. The program also boasts a state-of-the-art study center, which includes a media room, sewing lab and teaching kitchen to infuse Italian culture into academic disciplines.
Exploration
The Duomo? Yes. The Statue of David? Of course. The "Birth of Venus"? You bet. "You're in the heart of downtown Florence," Panarella said. "You're close to pretty much anything you want to get to in Florence."
The Florence effect
"Before they leave Florence, I ask the students what they are going to miss, and they say it's these personal bonds with the people and business owners who got to know them on a personal level," Panarella said. "The Florentines love that connection, too. We're doing everything we can to continue that."
The student experience
"I think students come to understand people from a different perspective," Panarella said. "But I think the students realize that we're living together in this world, and we're not much different at all."
---
London
Established: 1971
Program director: Kathleen Paul
---
Location
The program is housed in a building that dates to 1685 in the heart of London's historic Bloomsbury district and mere steps from The British Museum. Dr. Paul calls the area "famously associated with literature and cultural history — Virginia Woolf, John Maynard Keynes and Roger Fry, all of these people who were radicals and rebels in literature and art."
Longevity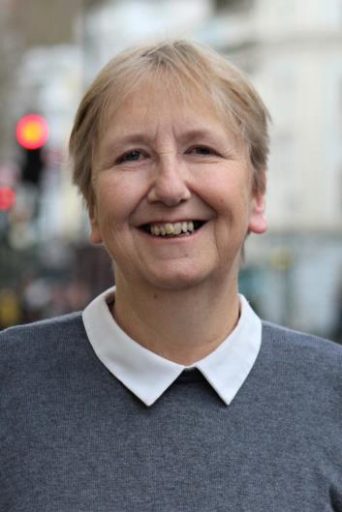 The center early this year celebrated its 50th anniversary with a year-long series of events such as lectures, interviews and panel discussions, and it stands among London's oldest and largest locations of U.S.-based academic institutions. "So, we're seen as being an elder statesman of sorts," Paul said.
Participation
The center typically educates about 800 students per year, with about half coming in the summer and the other half split between fall and spring. The number of students has increased ten-fold since the program's inception.
Studies
The center offers courses in topics including British history, British literature, chemistry, biology, archaeology, philosophy and, of course, theater. Students get opportunities for internships in a broad range of majors, including marketing, business, logistics, the arts, media and government. That includes internships in the U.K. Parliament.
Exploration
Nearby sites include the Tower of London, Westminster Abbey, Kensington Palace and Shakespeare's Globe. Group trips include destinations such as Oxford, Cambridge and Stonehenge, all in England, and weekend excursions to culturally significant destinations such as Edinburgh, Cornwall and Liverpool.
The London effect
"It's in their body and soul. It's never going to leave them," Paul said. "This is just osmosis: Living in the city makes you a resident of London. I make it a point to say that it doesn't make you British — it makes you a Londoner."
The student experience
"We tell students, 'Don't stay in your flat to study. Go outside. Do your reading in a café. Write your assignments in a museum. Meet locals. Engage with them. Go to the pub. Go to the library. Go to the park,'" Paul said.
---
Valencia, Spain
Established: 1997
Program director: Ignacio Messana
---
Location
The main building – the Garnet Study Center – is in a family-oriented community and next to the iconic Serrano Towers, in Valencia's historic district. Steps away is a park — a former riverbed — that flows through the city, and nearby is the City of Arts and Sciences, a futuristic cultural and architectural complex. The program also features a second building — the Gold Study Center.
Longevity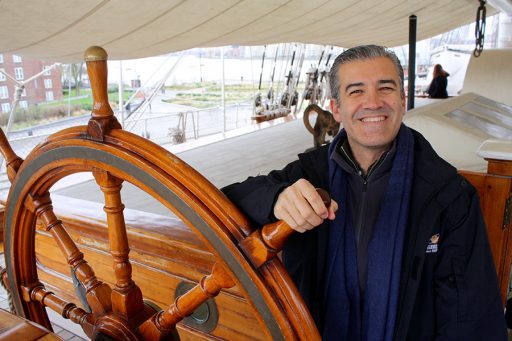 The program has planned a 25th-anniversary luncheon celebration for March 4, 2023. "I always say, 'We are FSU,'" Messana said. "So, we're like one more building, one more branch, one more department. You cross Landis Green, and you're in Strozier Library. You cross the Atlantic, and you're in the Spain Study Center."
Participation
The center welcomes more than 800 students per year. That includes one spring session, one fall session and two summer sessions. Messana hailed the most recent summer sessions as the program's largest ever, with about 250 students each session.
Studies
The center offers courses in topics including history, music, humanities, Spanish, STEM, business and pre-med. "All those courses use the city as their classroom," Messana said.
Exploration
Valencia, Spain's third-largest city, combines history with modernity, and Lonely Planet touts its "thriving cultural, eating and nightlife scenes" and its "brilliant contemporary buildings," "great museums" and more. It's also on the Mediterranean Sea.
The Valencia effect
"Valencia has things students love," Messana said. "No. 1 is that we're by the beach, and the weather is unbelievable — similar to Tallahassee's but without the humidity."
The student experience
Valencia offers various volunteer and community service activities, including serving as guest lecturers at local schools and colleges. Current Valencia students are participating in a play with local grammar-school students. "It's such a beautiful thing for the kids and our students," Messana said.