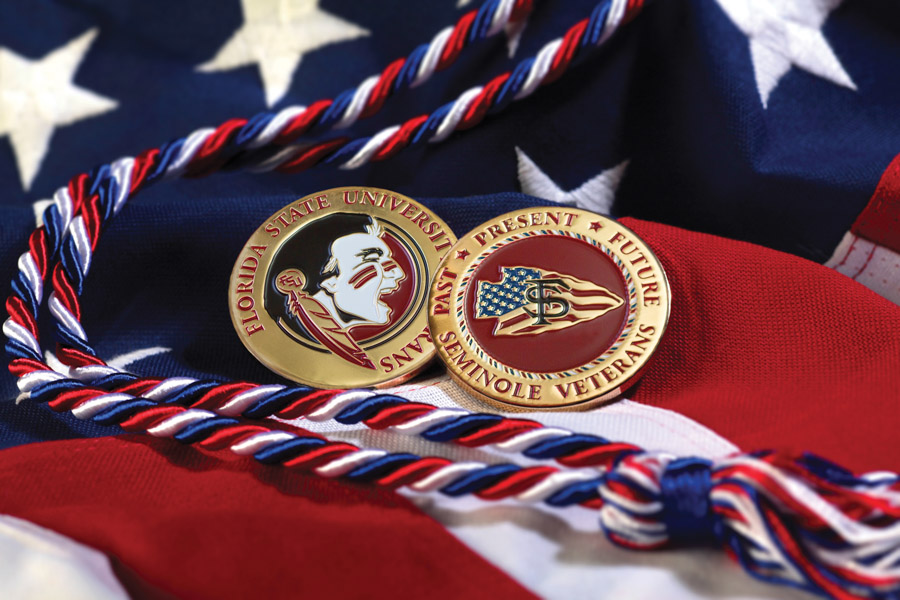 As Florida State University celebrates Veterans Day on Nov. 11, it also provides the university community an opportunity to reflect on the contributions of military veterans to the university over the past 75 years and how they've helped shape today's Top 20 public institution.
The end of World War II in 1945 created a post-war boom and set in motion transformative changes for higher education in Tallahassee. Large numbers of veterans returned from war and enrolled in college, using the G.I. Bill of the era to finance their educations.
This surge in demand for college degrees by veterans brought men to the Florida State College for Women in 1946 when it housed the Tallahassee Branch of the University of Florida.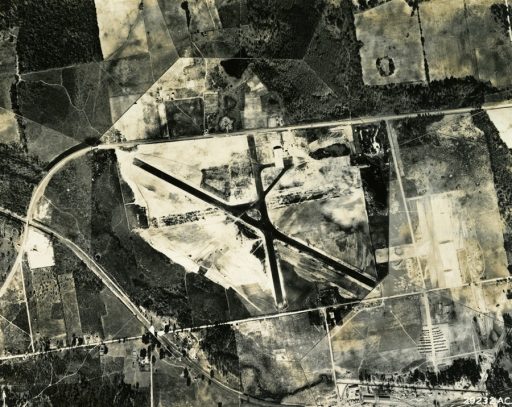 The TBUFs were housed in barracks at Dale Mabry Field, a former Army Air Base three miles west of the main campus. The so-called West Campus also provided some classroom space, and the first Student Union was established and housed in its "O Club."
In 1947, the influx of veterans prompted the Florida Legislature and Gov. Millard Caldwell to return the Florida State College for Women to coeducational status after serving only women for four decades. With the signed act, Florida State University was born.
"Seventy-five years ago, Florida State underwent a transformational change with the admittance of men into what had been a women's college for more than 40 years," said Billy Francis, director of the Student Veterans Center. "Most of these men were World War II veterans, and their contributions laid the groundwork for the preeminent university we know today."
The formation of the new Florida State University began a period of significant growth for the institution. The student body chose a new alma mater, selected the Seminole as their athletics symbol and started the Flying High Circus. FSU reestablished its football program after decades of dormancy, and the team played its first home game since 1905, when the institution was known as Florida State College.
The university added several departments and colleges, including business, library science, nursing and social welfare, and enrollment soared 25% by 1949. The landscape of campus also changed as buildings such as Strozier Library, Tully Gymnasium and Doak Campbell Stadium were constructed.
All the while, veterans brought maturity, discipline and leadership to the student population – as they continue to do.
"Veterans bring distinct experiences and perspectives to campus that are then integrated into the general student population," said Francis. "By helping to broaden understanding, veterans benefit all our students, particularly in their roles as leaders. It's powerful, it's synergistic."
In 2011, FSU reinvigorated its support for veterans, a traditionally underserved group in higher education, with an official commitment to being the most veteran-friendly and -empowering university in the nation. As a part of this commitment, Florida State opened the Student Veterans Center on Nov. 11, 2011 — a "one-stop shop" of resources for veteran and military students.
The campus-wide recommitment to veterans' success unified the university's efforts to increase graduation rates for student veterans and guide them toward rewarding careers or graduate school. Today, student veterans are graduating at rates comparable to the general student population and about 35% higher than their peers at other schools.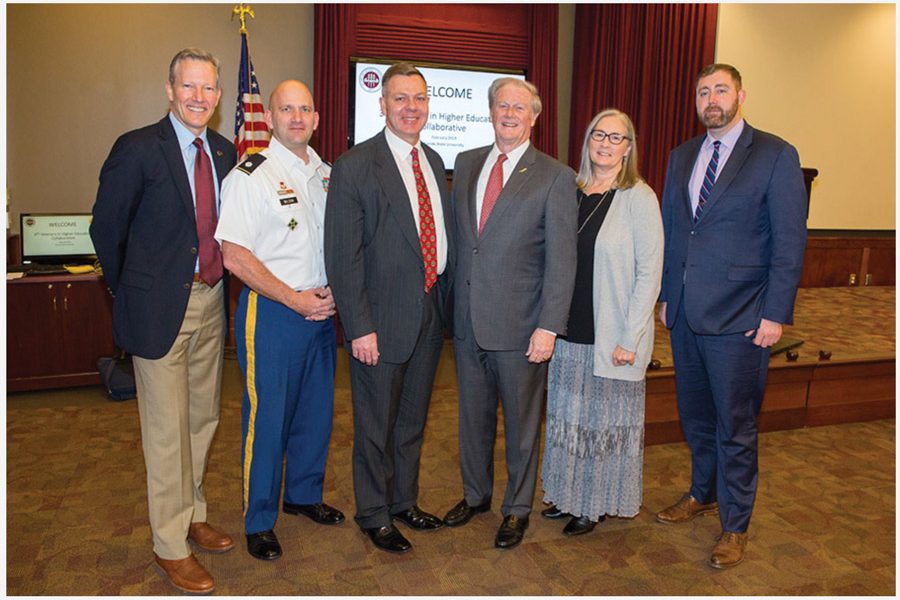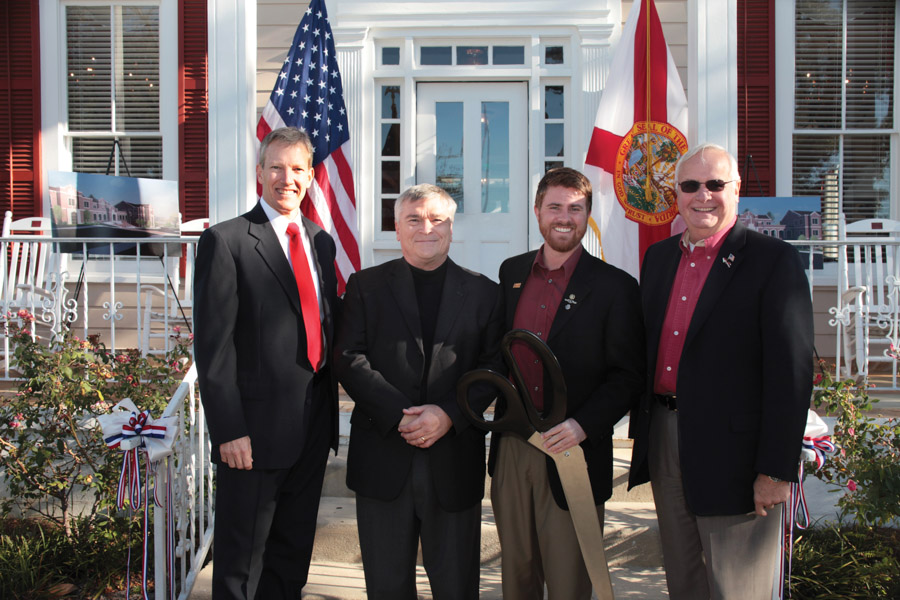 "Through their leadership, experience and service, our veterans and military-affiliated students have enriched the entire student body and have strengthened our university community by expanding our horizons, broadening the campus conversation, and showing us all the true meaning of service and sacrifice — and for that we will always be grateful," said President Richard McCullough.
FSU's veteran-rich heritage and culture is symbolized by the Veterans Alliance Arrowhead, which represents the thousands of individuals, on and off campus, who have initiated, cultivated and sustained relationships with FSU's veterans. The Arrowhead can be seen around town on bumper stickers, T-shirts and FSU's athletics team uniforms, but the meaning goes much deeper.
"That emblem stands for military-veteran support and success, but if we don't back it up with our actions, then it's just a cool symbol that doesn't mean much," Francis said. "But that's not the case at Florida State. We do our best here to follow through on what we say we're going to do."
Over the past decade, FSU has been recognized nationally for its campus-wide veteran initiatives by the Association of Public and Land-grant Universities, Student Veterans of America and the U.S. Department of Veterans Affairs. In addition, representatives from more than three dozen other colleges and universities have contacted or visited the Student Veterans Center to gather information on veteran programs and services that can be adopted by their schools.
"The thing that I'm most proud of has been the consistent follow-through across campus that validates our reputation," Francis said. "What's behind the Arrowhead — the people and their can-do attitude, and their actions — that is what is most meaningful."
When reflecting upon 75 years of veterans at FSU, Francis ponders the countless interactions between veterans and non-veterans that have likely taken place on campus.
"Our entire student body is so supportive, which really makes the difference in terms of our success in and around veterans' support. I can well imagine these last 75 years included thousands of conversations that altered perspectives, and maybe even changed lives."