Calling it a new morning at Florida State University, President Richard McCullough formally opened the newly constructed Student Union in a ribbon-cutting ceremony Friday.  
About 200 faculty, staff and administrators, including members of the Board of Trustees, gathered in the building's atrium to celebrate the 300,000-square-foot facility, a project four years in the making.    
Standing under an archway of garnet and gold balloons, McCullough hailed the new Student Union for its power to unite. He praised former FSU President John Thrasher and former Provost Sally McRorie for their work bringing it to fruition. 
"We are fortunate we had so many great leaders at the university to have the vision to build this transformative space," he said. 
Peter Collins, chair of the Board of Trustees and a member of the College of Business Alumni Hall of Fame, highlighted the Union's $145 million cost. Collins noted that the COVID-19 pandemic and associated supply chain issues pushed up the cost and pushed back the date of completion but that it was worth the wait.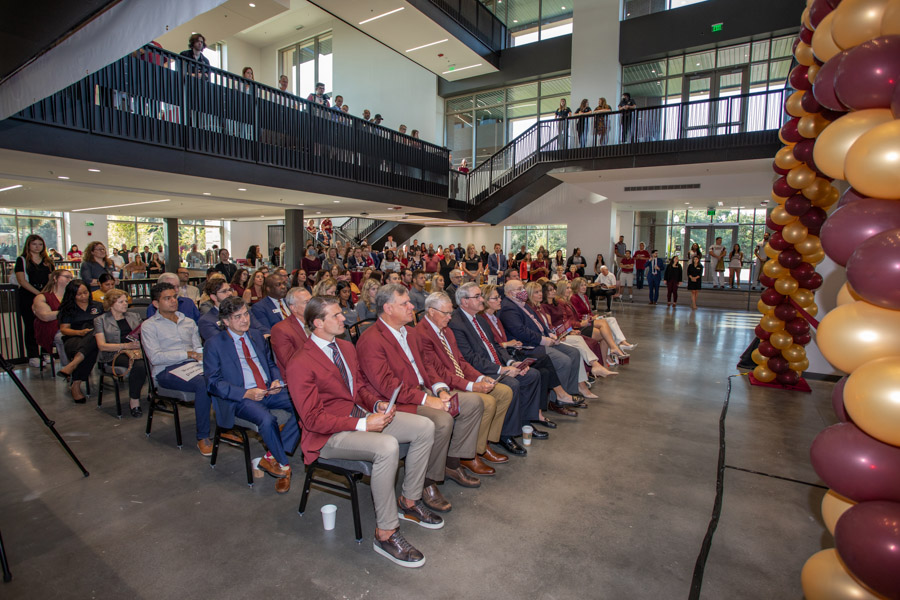 "Students haven't had a union here for four years," he said. "This is what brings people together."
Highlights of the union include an expanded bookstore, an art studio, a 12-lane bowling alley and billiards room, a sports bar, a four-restaurant food court and a new Club Down Under. 
Amy Hecht, vice president for Student Affairs, called the union a "jewel" of campus, while Nimna Gabadage, president of the Student Government Association, said the building's arrival replaces a sense of disengagement with a palpable excitement among students longing for a place to gather. 
"This is the beginning of a new future of FSU," Gabadage said. "This is a place that encourages community."  
As the first person to move into his office inside the union, Gabadage would know. Students began making the union their own last month when its doors first opened. Since then, the building has been abuzz at all hours and is frequently filled with the sound of students playing the piano located in the atrium.   
For more information visit, https://union.fsu.edu.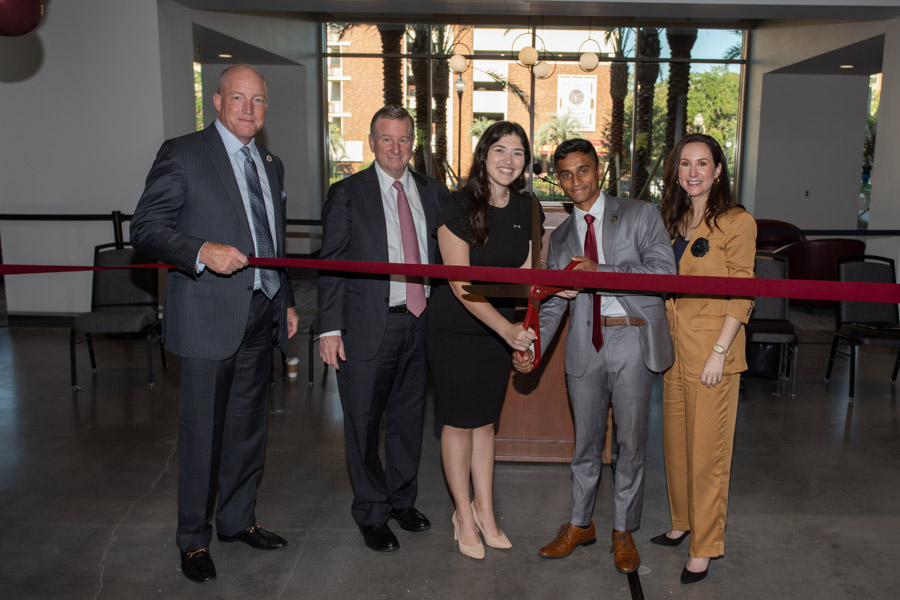 ---