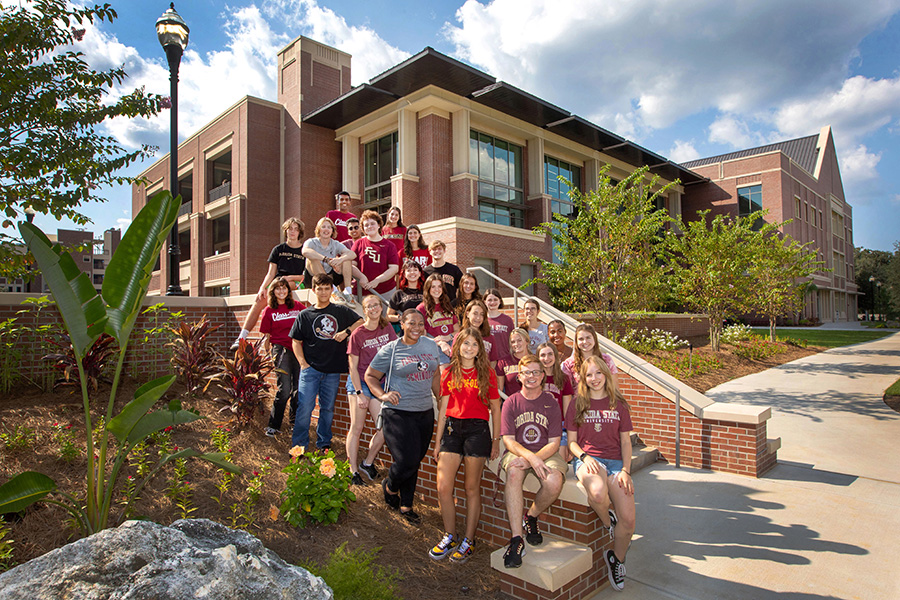 Florida State University next week will welcome an exceptional class of first-year students to a Tallahassee campus that gleams with additional faculty members and student-centered programs, plus a brand-new four-story Student Union.
The university received more than 78,000 applications for about 6,000 spots in this year's freshman class. Admitted first-year students for summer/fall 2022 hail from 50 states, 51 countries and all 67 Florida counties — and regardless of where they came from, they stood out.
They boasted an average GPA of 4.4, ACT composite score of 30 and SAT score of 1,340, giving the nation's No. 19-ranked public university the most academically accomplished class in its history.
Among first-year students admitted for summer/fall, 60% are women. Outside of Florida, the top five representative states are Georgia, New York, New Jersey, Illinois and Texas. The top five majors are business, biological science, exploratory/undecided, engineering and psychology.
FSU also received more than 17,000 graduate-student applications — about a 23% increase over last year — for the fall semester. This year's graduate student cohort is expected to be the university's largest with more than 2,900 incoming students.
The university also welcomes 155 new faculty, creating more opportunities for FSU to secure more research funding in the future.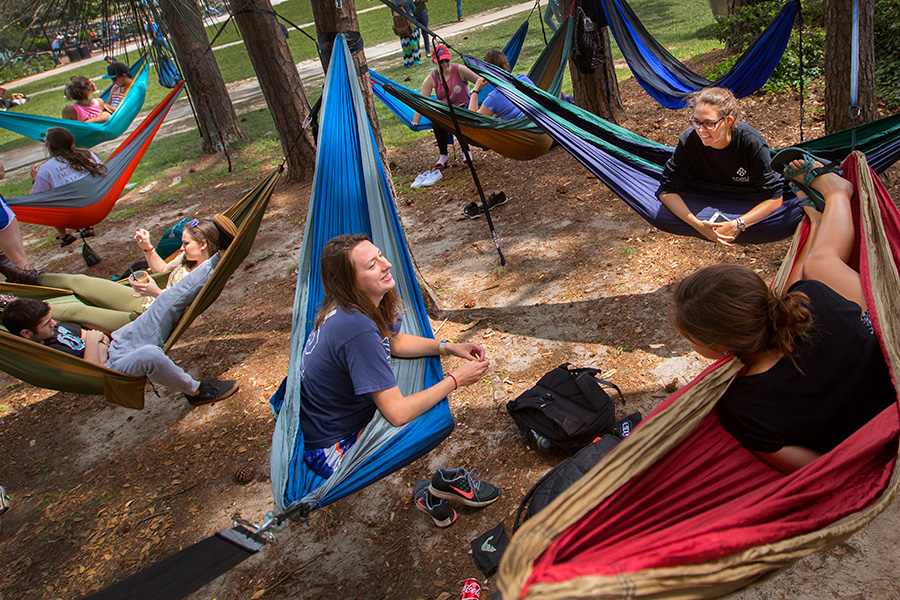 Other notable items for the upcoming academic year include:
Students are already enjoying the new Student Union in the heart of campus, a cutting-edge facility that includes study and lounging areas, a spacious bookstore, a generous food court, a 12-lane bowling area and much more.
The university continues to usher in the 2022-2023 academic year with events that spotlight Seminole taste, spirit, culture, community and well-being. "Welcome FSU" greets all Florida State students through a series of events and programs that take place through Aug. 28 at various campus locations. The events aim to show students ways to get involved, stay connected and make FSU and Tallahassee their home. For a full schedule of Welcome FSU events, visit welcome.fsu.edu.
New Student Convocation and Pinning Ceremony will take place at 1 p.m., Sunday, Aug. 21, at the Donald L. Tucker Civic Center, the first in-person convocation at FSU since 2019. At 2:30 p.m., the university's brand-new Student Union will host a Convocation After Party, featuring food, music, bowling, painting and more.
New to the university is the FGEN Noles Living-Learning Community, a program within FSU's Center for Academic Retention and Enhancement, or CARE, that supports first-generation college students in their university experience. FGEN Noles LLC stands among numerous coming initiatives from CARE, which provides equity and access to students with identities traditionally underrepresented in higher education. Another is QUEST Scholars, an invitation-only program that aims to help students with diversity in identities and lived experiences thrive at FSU and beyond.
FSU boasts a growing honors program with a record number of incoming students, and this week announced the hiring of Paulette G. Curtis, an experienced Harvard University-educated scholar and administrator, as the new associate dean of Undergraduate Studies and director of the Honors Program.
FSU opens its football season against Duquesne Saturday, Aug. 27, at Doak Campbell Stadium. Kickoff is 5 p.m.