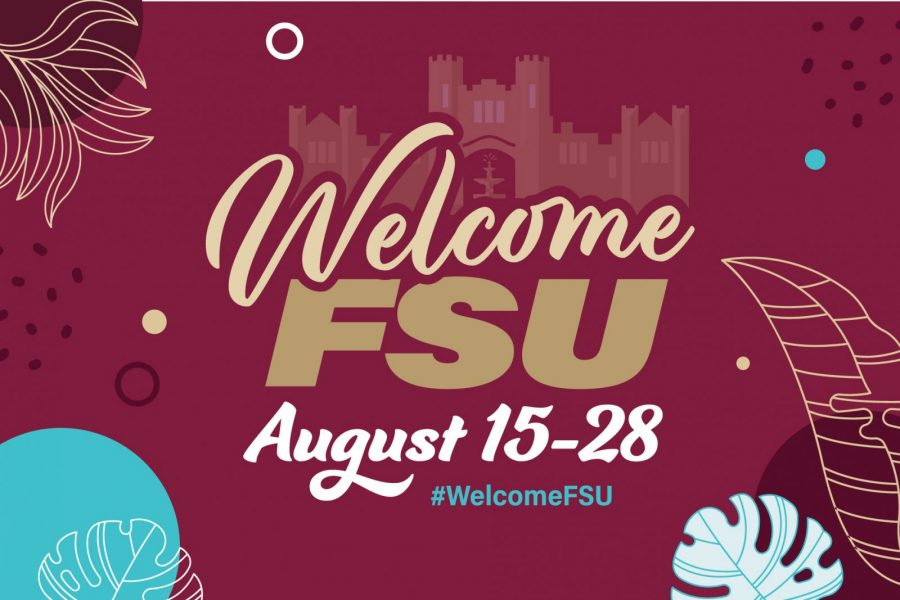 Florida State University on Monday ushers in the 2022-2023 academic year with two weeks of events that spotlight Seminole taste, spirit, culture, community and well-being.
"Welcome FSU" greets all Florida State students through a series of events and programs that take place Aug. 15-28 at various campus locations. The events aim to show students ways to get involved, stay connected and make FSU and Tallahassee their home.
"This is our way of saying 'Welcome, Noles,'" said Amy Hecht, FSU's vice president for student affairs. "These fun and informative two weeks help our students to get to know the campus, our services, and to make connections with the community and each other."
Events include an evening with actor, writer and comedian Clare O'Kane; a viewing of movies including "Pulp Fiction" and "Raiders of the Lost Ark"; a taste of Seminole Dining's eight participating locations; a Welcome Week Carnival featuring attractions, games, prizes and food trucks; and much more.
Also, the midway point of Welcome FSU — Sunday, Aug. 21 — features a 1 p.m. New Student Convocation and Pinning Ceremony at the Donald L. Tucker Civic Center, the first in-person convocation at FSU since 2019. At 2:30, the university's brand-new Student Union will host a Convocation After Party featuring food, music, bowling, painting and more.
Then, on Saturday, Aug. 27, FSU opens its football season against Duquesne at Doak Campbell Stadium. Kickoff is 5 p.m.
For a full schedule of Welcome FSU events, visit welcome.fsu.edu.
Here's a sampling:
---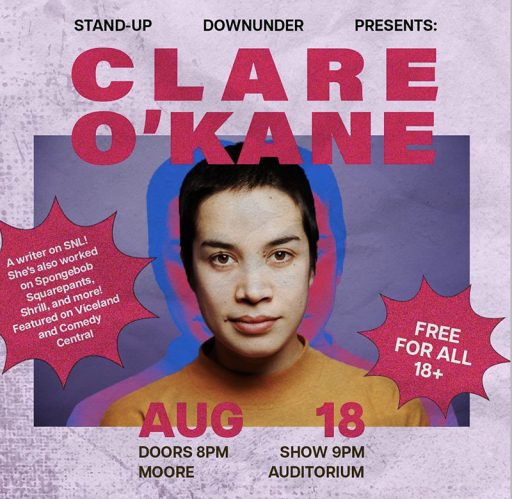 MONDAY, AUG. 15
10 a.m. to noon, HCB atrium
Brief, guided tours around campus to help you find the buildings that house your fall classes. Tours will begin at 10 a.m. and will leave every 30 minutes from the HCB atrium, with the last tour leaving at 11:30 a.m. More dates through Aug. 20.
---
WEDNESDAY, AUG. 17
Take your tastebuds on tour with Seminole Dining! To get started, grab a passport from any of the eight participating locations: Seminole Café, Shake Smart, Pollo Tropical, Three Torches, Einstein Bros. Bagels, Tuscan Eatery, 4 Rivers and Suwannee Room. More dates through Aug. 24.
---
THURSDAY, AUG. 18
Stand-Up Downunder Presents: Clare O'Kane
7 to 10 p.m., FSU Student Union – Moore Auditorium
Union Productions presents Clare O'Kane, an actor, comedian and writer who has performed in the Edinburgh Fringe Festival, Bridgetown Comedy Festival, San Francisco Sketchfest and Outside Lands. She has written for "SpongeBob SquarePants," "Shrill" and "Fairview" and has appeared on "Viceland" and Comedy Central.
---
FRIDAY, AUG. 19
7 to 10 p.m., Landis Green
The Welcome FSU Carnival features attractions, games, prizes, food trucks and Club Downunder merchandise.
---
SATURDAY, AUG. 20
ASLC Movie: "Everything Everywhere All at Once"
7:30 to 9:30 p.m., Askew Student Life Building
When an interdimensional rupture unravels reality, an unlikely hero must channel her newfound powers to fight bizarre and bewildering dangers from the multiverse as the fate of the world hangs in the balance.
---
MONDAY, AUG. 22
9 a.m. to 2 p.m., across campus
Worried about getting lost on the first day of school? Have questions about FSU? The Division of Student Affairs has you covered. Current students and staff will be available across campus to answer questions, give directions and help you have a successful first day of classes at FSU. Just look for the garnet flags. Also on Aug. 23.
---
TUESDAY, AUG. 23
6 to 9 p.m., FSU Student Union
Meet with student organization leaders and members at a tabling fair at the Union. Get excited to find new ways to get involved with student organizations at FSU.
---
WEDNESDAY, AUG. 24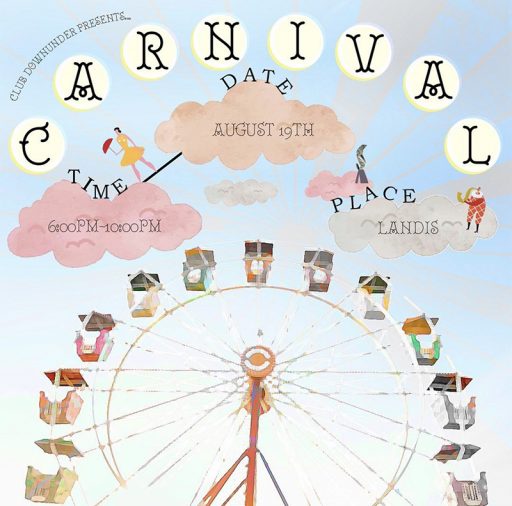 10:30 a.m. to 4:30 p.m., The Suwannee Room
Get all your favorites in one day: Seminole Dining will serve Honey Fried Chicken Friday, Wing Wednesday, Cheesy Thursday and more. Bring your completed Taste of FSU passport for a special prize.
---
THURSDAY, AUG. 25
10:30 p.m. to 1 a.m., Askew Student Life Building
Batman ventures into Gotham City's underworld when a sadistic killer leaves behind a trail of cryptic clues. As the evidence begins to lead closer to home and the scale of the perpetrator's plans become clear, he must forge new relationships, unmask the culprit and bring justice to the abuse of power and corruption that has long plagued the metropolis.
---
FRIDAY, AUG. 26
4 to 7 p.m., Global and Multicultural Engagement Building, Commons Courtyard
Feeling overwhelmed after moving to campus or starting classes? Pause to unwind with the Center for Leadership & Social Change and partners in the Commons Courtyard. Take a calming walk on the portable labyrinth, explore the spaces in buildings where you can relax or reflect, join in mindfulness activities offered by campus departments or swing through the Globe Dining Room to enjoy coffee, tea or an amazing treat at the first International Coffee Hour of the semester.
---
SUNDAY, AUG. 28
3 to 6 p.m., Landis Green
FSU's Center for Academic Retention & Enhancement, or CARE, has created this new initiative to help first-generation students with their mental health and holistic well-being. It will feature yoga, Zumba, a disc jockey, raffles, food, massage chairs, T-shirts and promotional materials from our campus partners.