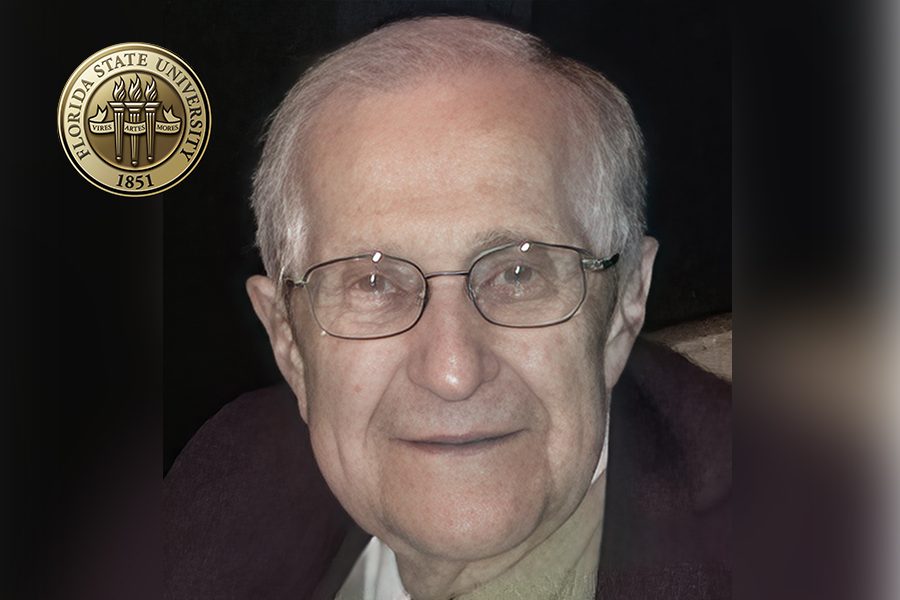 A $1.75 million gift from a beloved Florida State University professor emeritus will create two new graduate fellowships in the international affairs program.  
Professor Emeritus Richard Gray began working at FSU in 1958 as a professor of political science. Gray was instrumental in establishing the international affairs master's program and expanding the undergraduate program, both housed in the College of Social Sciences and Public Policy.
Tim Chapin, dean of COSSPP, said Gray's gift provides an endowment fund for two new graduate fellowships, one named for Gray, the other for his parents, Laura and Harold.  
"Dr. Richard Gray was a wonderful professor who dedicated his career to growing the international affairs program at FSU, and his gift will forever change the program," Chapin said. "These prestigious graduate fellowships will help us to recruit the best master's students from all over the country to continue to grow the program and provide undergraduates with the very best education." 
Gray described the significance of the program in a 2014 address at the 50th anniversary celebration for the program.  
"We just can't avoid world affairs. These days, everything that happens in Libya or Egypt now has an effect on what we pay for gasoline," he said. "For instance, I think that it's essential that universities have a broad student exposure to international matters because it's of extreme importance. I think that FSU is well ahead in that respect [and] that the current program for international affairs is very impressive." 
He added: "I think successful people in the teaching profession learn much from their students as they teach over their careers, and I know that I have benefited a great deal by my association with some mighty fine people in the program." 
Gray was a prolific traveler who specialized in Latin American studies. Before pursuing his formal education, he joined the U.S. Army in 1943 and served in WWII's European theater and received an honorable discharge in 1946. Gray earned a bachelor's in Hispanic studies from the University of Wisconsin in 1947, a master's in international relations from the Fletcher School of Law and Diplomacy at Tufts University in 1949 and a doctoral degree in political science from the University of Wisconsin in 1957.  
After completing his master's, Gray was offered a job in the Dominican Republic in the International Education Program, which was started by Nelson Rockefeller when he was Under Secretary of State. After two years, Gray decided he wanted to study for a Ph.D. and enrolled with the University of Wisconsin's Buenos Aires campus. 
He then spent two years in Cuba working and writing his doctoral dissertation. He left Cuba as the Castro revolution was ousting the existing military dictatorship. 
Gray came to FSU as a professor of political science but soon was asked to direct the international affairs program. 
Lee Metcalf, the program's current director, said Gray's gift is a game changer.  
"The fellowship increases the diversity of the program, honoring Dr. Gray's interest in Latin America," Metcalf said. "This gift will really be able to help us expand the program and support our students in a much better way."
The International Affairs Program at FSU provides an individual education tailored to fit each student's unique career aspirations and prepares students for international careers in the public and private sectors. Students develop knowledge of global history, culture, and contemporary political and economic issues. 
For more information, visit https://coss.fsu.edu/internationalaffairs/.