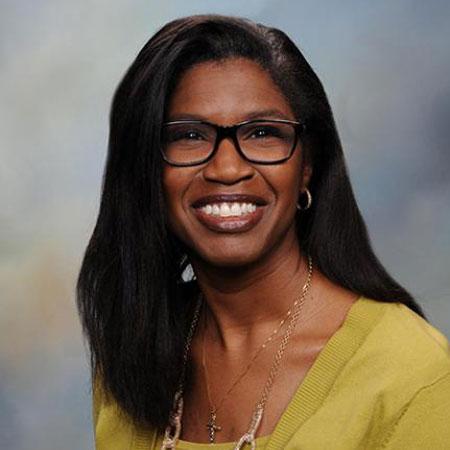 Sabrina L. Dickey, an associate professor in the Florida State University College of Nursing, has received the Dr. Martin Luther King, Jr. Distinguished Service Award.
Dickey earned a $1,000 stipend for the annual award that honors a faculty member, administrator or staff member for outstanding service in keeping with the principles and ideals of Dr. King.
"Dr. Dickey is deeply committed to the promotion of diversity, equity, and inclusion to enhance the nursing workforce and the community and I can attest to her commitment," said one colleague's nomination letter. "She exhibits a genuine desire to promote and support diversity, equity, and inclusion among the faculty, staff, students, and community members."
The Dr. Martin Luther King, Jr. Distinguished Service Award was established in 1986. Individuals from all race, creed, color, sex, religion, national origin, age, disability, sexual orientation, gender identity, gender expression and other identity groups are eligible for the award, which is presented by the Division of Student Affairs Office of Representation, Inclusion and Student Equity (RISE) and the Human Resources Equity Diversity and Inclusion Office.
With a background in nursing education and family relations, Dickey addresses the physiological and psychosocial issues that serve as barriers for attaining optimal health within vulnerable populations. She has acquired several internal grants from the university as well as funding from the Moffitt Cancer Center in Tampa and has enhanced the breadth of data available for producing positive health outcomes.
Through diversity, equity and inclusion efforts, Dickey has fostered community collaborations with the federally qualified Bond Community Health Center and the Neighborhood Medical Center, as well as the Bethel Missionary Mobile Health Unit and with federally qualified housing in Thomasville, Georgia.
Across campus, Dickey has displayed her dedication to promoting diversity, equity and inclusion by serving on panels for events with FSU's Center for Academic Retention and Enhancement (CARE) and the Diversity & Inclusion in Research & Teaching Organization (DIRECTO) and through mentoring students in the FSU College of Medicine Bridge program.
Through her service on the President's Council for Diversity and Inclusion the past seven years, Dickey has acquired additional knowledge to lead the College of Nursing and its community partners on diversity, equity and inclusion issues. She also serves as the chair for the College of Nursing Diversity and Inclusion committee, where she works to achieve transparency by addressing the diversity, equity and inclusion needs of the college.
For more information about the Dr. Martin Luther King, Jr. Distinguished Service Award, visit thecenter.fsu.edu.