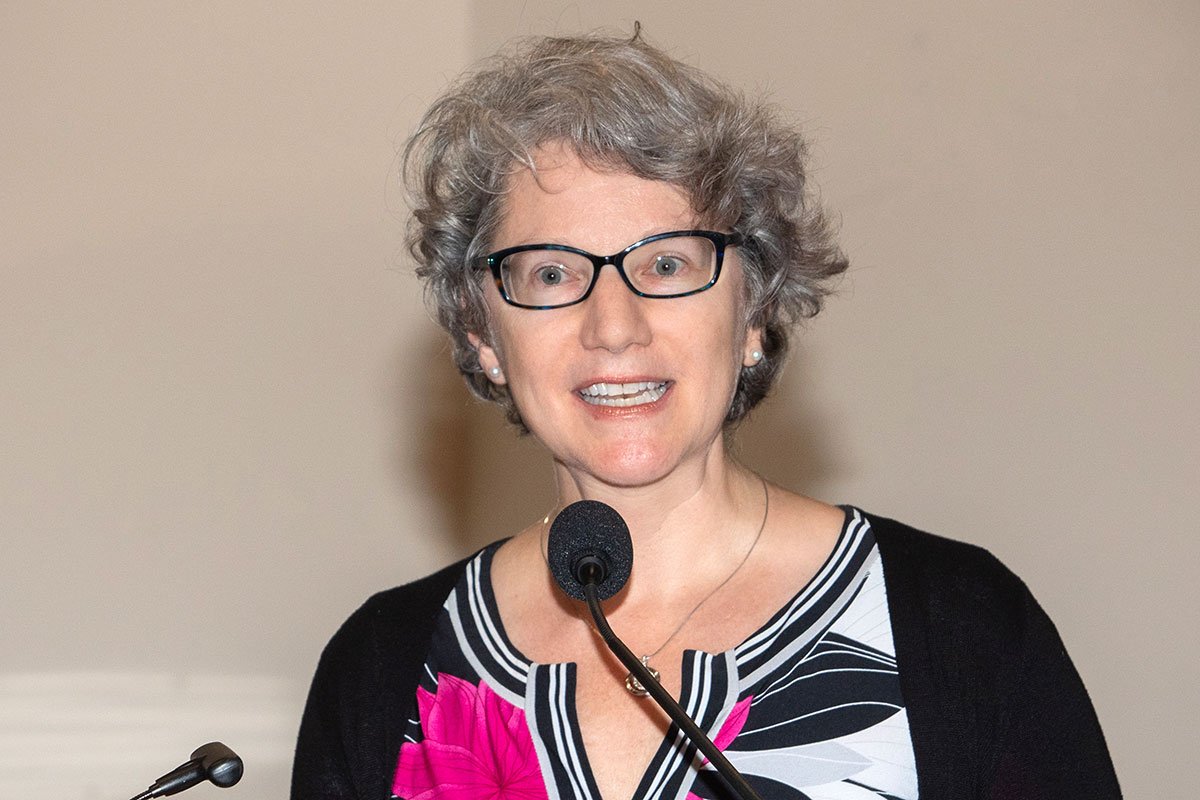 Laurel Fulkerson has spent a career focused on translation.
As a professor of classics, she has spent her whole career working on interpretations of works from the ancient world. She can read seven languages and speak five "with various degrees of competence."
And it is translation, she said, that has probably been the key to her success as an administrator — whether that involved translation among colleagues from different disciplines, translation of small steps into bigger actions and translation of various staff and faculty challenges during the COVID era.
Now, after 22 years at Florida State University and the past 15 months serving as Interim Vice President for Research, Fulkerson is retiring from the university April 1.
"I'm not going to say this is a bittersweet moment because I'm really excited about retiring, but at the same time I'm really excited about where President McCullough and [Provost] Jim Clark are taking the university," Fulkerson said during a March 24 reception to celebrate her retirement.
She and her husband, retired Professor of Classics John Marincola, will be spending some time at the University of Oxford and then traveling around the world for the next three years.
In a speech toasting to her retirement, McCullough marveled at her intellectual prowess before going on to discuss Fulkerson's wide range of interests. Fulkerson played the cello as a child, has a third-degree black belt in Tae Kwon Do and has traveled to more than 60 countries. She also participated in roller derby where her nickname was "Lucille Ballsy."
"You see, there's nothing she can't do, and nothing she won't try," McCullough said.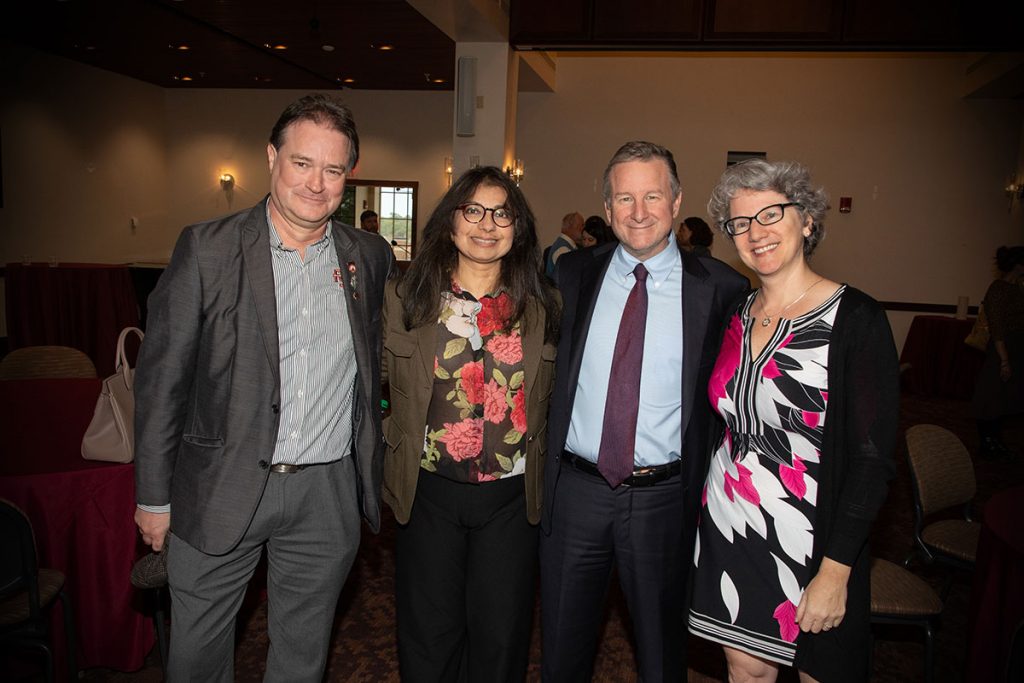 Fulkerson, a graduate of Columbia University, has enjoyed a long and decorated career at Florida State.
As a faculty member, she published extensively and is the sole author of three scholarly monographs. She was a regular visiting scholar at Oxford University, the recipient of the Loeb Classical Library Fellowship in 2014 and received awards at the university and nationally for her teaching and mentoring.
As an associate dean for the FSU College of Arts and Sciences, she ran the college's teaching postdoctoral program, recruited faculty and graduate students, developed and improved diversity and bridge programs, and worked with the college's donor board and department chairs to rethink alumni relations and development.
When Fulkerson became associate vice president for research in 2018, she began looking at new ways to better position FSU researchers to attract funding from foundations and corporations. She launched the Big Bets initiative to connect centers that are doing high-profile, public-impact science with donors who are interested in pursuing big questions.
Nicole Patton-Terry, director of the Florida Center for Reading Research — part of the Big Bets initiative, said one Fulkerson's strengths was seeing how all areas of research played into a larger picture.
"Laurel is an incredible leader and advocate for research that is both innovative and impactful," Patton-Terry said. "She understands how research, no matter how big or small, can transform lives, and she understands how FSU leads in making people's lives better through our research."
When Gary K. Ostrander stepped down as Vice President for Research at the end of 2020, then-President John Thrasher asked her to step in as interim, which continued when McCullough took over as president in September 2021.
"I just assumed he was too busy to get around to getting rid of me," she joked.
When Fulkerson retires, Dean of the Graduate School Mark Riley will fill the vice president for research role in an interim capacity as the university searches for a full- time candidate.
McCullough, in wishing Fulkerson well in her retirement, praised her demeanor, intellect and wit as well as her ability to "reference the most impressive work of literature or obscure pop culture reference."
"I will miss you as a colleague, and I know adventure awaits you and I'm so very happy for you and John," he said.
LAUREL FULKERSON FUN FACTS
She played cello as a youth
She has a third-degree black belt in Tae Kwon Do
She's traveled to more than 60 countries
She won a national teaching award from the Society for Classical Studies
Her favorite novel is Charlotte Bronte's Vilette