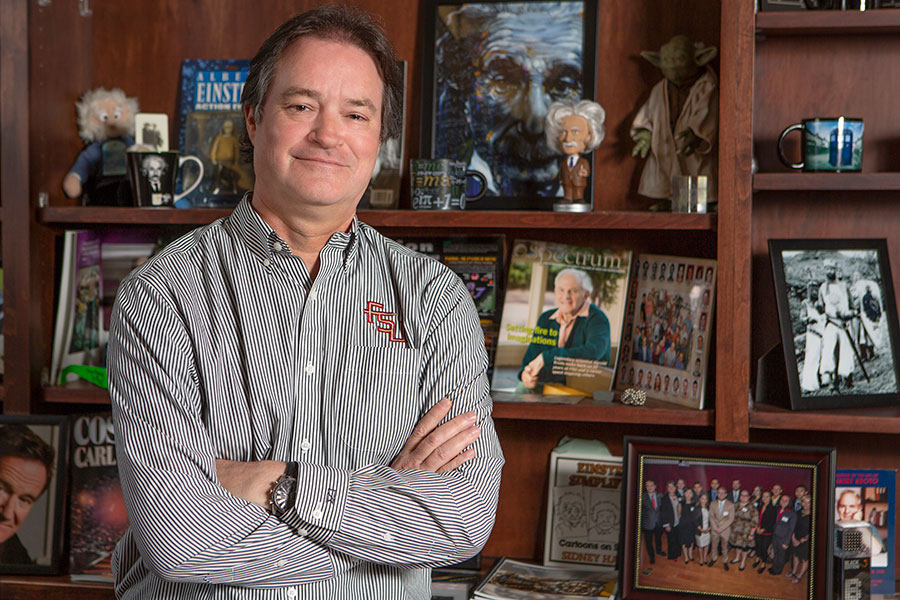 Florida State University President Richard McCullough has appointed Mark Riley to serve as Interim Vice President for Research.
Riley replaces outgoing Interim Vice President for Research Laurel Fulkerson, who is retiring on April 1. Fulkerson has served in the role since January 2021, following a distinguished career as a professor of classics and administrator.
Riley will serve in an interim capacity while Florida State conducts a national search for the university's next Vice President for Research. He also will continue in his current role as dean of the FSU Graduate School.
Since joining FSU as an assistant professor of physics in 1990, Riley has served as department chair and received the Robert O. Lawton Distinguished Professor Award, the highest honor the university faculty bestows on one of its own. He was appointed dean of the Graduate School in May 2018 after serving as interim dean beginning in August 2017.
Prior to joining Florida State, Riley worked as a research associate at the Niels Bohr Institute at the University of Copenhagen, the Oak Ridge National Laboratory and the University of Tennessee, Knoxville. He also served as an advanced fellow at the University of Liverpool. He holds a Bachelor of Science in physics and a doctorate in nuclear physics from the University of Liverpool in England.
Visit vprsearch.fsu.edu for updates on the university's national search for its next Vice President for Research.