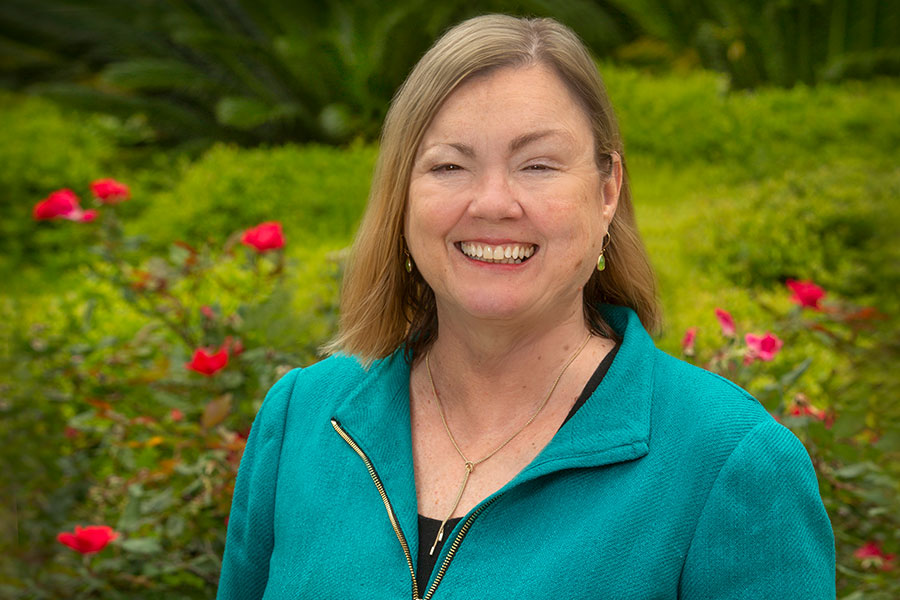 Florida State University Panama City has announced the Provost Sally McRorie Excellence in Teaching and Service Award to recognize faculty for excellence in both teaching and service activities for the campus and university.
"Sally McRorie is incredibly deserving of this recognition by FSU Panama City," said Jim Clark, FSU provost and executive vice president for Academic Affairs. "Her leadership in supporting students and their success has made an enduring impact on the entire university."
FSU Panama City faculty members unanimously voted to create the award during a February faculty meeting. The award is named after Sally McRorie, former FSU provost and executive vice president for Academic Affairs, for her dedicated service to the university and the Panama City campus.
"This award is the first of its kind for our campus," said Amy Polick, associate dean of Academic Affairs, who also serves as a teaching professor in the Psychology Department at FSU Panama City. "The spirit of this award is to recognize outstanding teaching and service activities of faculty members, which echoes the dedicated work Dr. McRorie has done for FSU during her tenure as a professor and provost."
The Provost Sally McRorie Excellence in Teaching and Service Award seeks to recognize faculty from FSU Panama City for excellence in their undergraduate and graduate teaching and their service-related activities.
Recipients of this award must demonstrate outstanding teaching that results in amplification of excellence in their academic program and student success. Their high-impact service must produce a quantifiable influence on the success of students, enhanced excellence of their program or FSU Panama City campus, or increased innovations that further enhance the mission and strategic priorities of the campus and university.
McRorie served as FSU's provost from November 2015 through December 2021. During that time, her direction in developing and implementing strategies led to FSU's rise in the U.S. News & World Report national rankings. McRorie's strategies helped FSU reach record retention and graduation rates, and disparities in retention and graduation rates were eliminated among FSU's undergraduate students. Under her leadership, support resources were also created for faculty, including the development of the Center for the Advancement of Teaching and the Learning Assistant Program.
The award winner will be selected each year by the faculty and will receive appropriate recognition and a cash award.
For more information, visit https://pc.fsu.edu/.