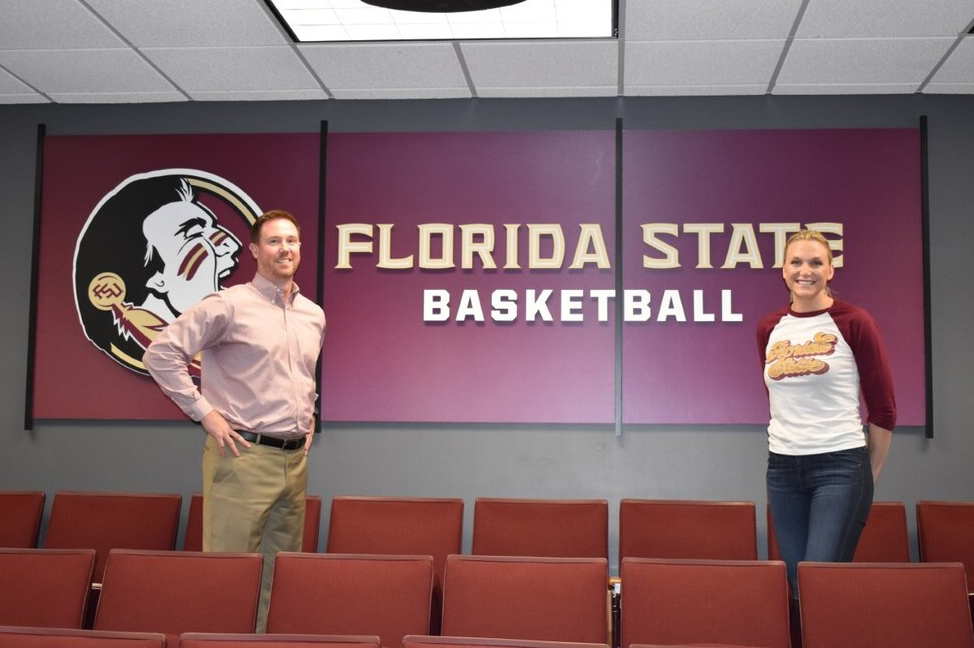 The Florida State University Alumni Association kicked off Season 2 of "Echoes: The FSU Alumni Podcast" with special guest Brooke Wyckoff, associate head coach for the FSU's Women's Basketball team, following a historic win over Notre Dame.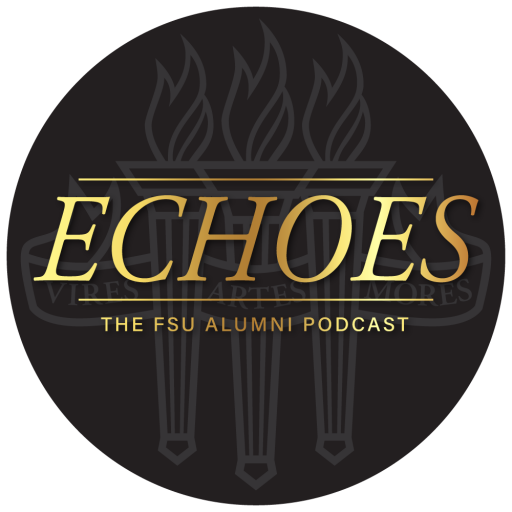 Wyckoff has been part of the Seminole family since committing to play for the women's basketball team in 1997. Upon graduating, she was a second-round draft pick for the WNBA where she joined the Orlando Miracle basketball team for two seasons. Under her leadership as interim head coach for the 2020-2021 season, the FSU Women's Basketball team finished fourth in the ACC.
"It's a great feeling and a privilege to have grown up in this place, love this place, and now still be able to be a part of it," said Wyckoff on the premiere episode. "I love and cherish every single day I have here. It's a dream come true to still be at Florida State University."
Hosted by Keith Cottrell, director of Seminole Clubs and Chapters and a former FSU football player, the podcast spotlights notable alumni, campus leaders and history-makers while also highlighting alumni success stories within the FSU community.
Guests on the podcast speak on a variety of topics throughout each episode, but all honor and cherish the Garnet and Gold.
"Getting to sit down with some of our top alumni for Echoes was a great experience," Cottrell said. "Hearing the impact, the memories and how Florida State shaped fellow Noles is a great reminder of how great it is to be in the Garnet and Gold. Season 2 only takes us to the next level with another group of amazing alumni. I'm excited for our listeners to hear it."
Listeners can expect to hear from a variety of notable alumni on season two, including Jimmy Patronis, CFO of the State of Florida; Ben Pautsch, CEO of Lucky Goat Coffee; J.D. Doughney, global client lead at Facebook; Janice Huff, chief meteorologist for NBC 4 New York; and Chad Mathews, director of the FSU Flying High Circus.
The FSU Alumni Podcast "Echoes" is named after the last line in the "Hymn to the Garnet and Gold," which sings, "Alma mater, this, our song to you, echoes FSU."
To listen to "Echoes: The FSU Alumni Podcast," visit alumni.fsu.edu/echoes or wherever podcasts are available. New episodes are released every other Tuesday.