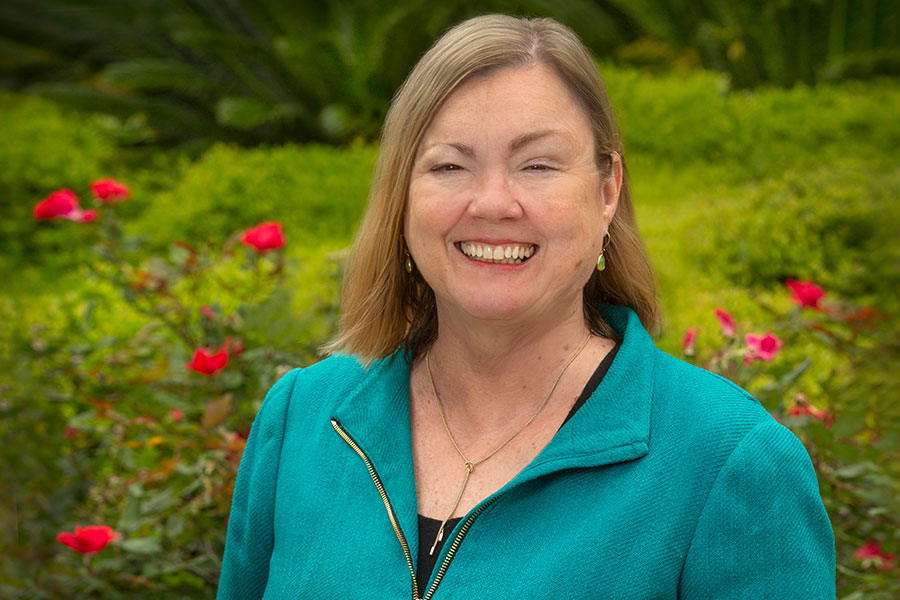 Florida State University Provost and Executive Vice President for Academic Affairs Sally McRorie announced today that she will step down as an administrator and return to the faculty at the end of the year.
McRorie, who has served as FSU's provost since November 2015, directed the university's strategy development and implementation that set the stage for its meteoric rise in the U.S. News & World Report national rankings.
Under her leadership, FSU has seen record retention and graduation rates and eliminated disparities among its diverse undergraduate population, which includes nearly a third who are Pell Grant recipients and first-generation college students. During McRorie's tenure, the university brought in its most talented and diverse classes, set records for the number of first-year applications for admission and enrolled the highest number of graduate students in university history.
"From student success to highly respected programs, Florida State University has made extraordinary gains under Sally's leadership of Academic Affairs, and she has contributed greatly to the university's rise in national rankings," said President Richard McCullough. "On a personal level, I have appreciated her creative thinking and wise counsel. Her knowledge and experience have been invaluable to me, and I'm glad she will continue to serve FSU on the faculty."
McRorie has overseen the largest faculty hiring initiative in FSU's history, the launch of the Center for Advancement of Teaching to support faculty in crafting transformative learning experiences, and the creation of the Learning Assistant Program to help make courses more interactive and inclusive.
Student success has been a hallmark of McRorie's tenure as provost. The university has enhanced support for career readiness and experiential learning programs, such as InternFSU and International Programs, and expanded the Center for Academic Retention and Enhancement (CARE), which serves first-generation and underrepresented students, and the Presidential Scholars program, which attracts high-achieving students who have extraordinary potential to be the transformational leaders of their generation.
"I came to FSU because of its national strengths in the arts, thinking I would be here for a few years. Instead, I fell in love with the university, its wonderful faculty and programs all across campus and most importantly, its intense focus on student success," McRorie said. "My years here have provided very fulfilling opportunities to help our students, faculty and staff become even more successful and widely recognized. I am grateful for the opportunities to hire amazing faculty and deans and build my remarkable team in the Office of the Provost. Having won some teaching awards way back when, I look forward to returning to the faculty and the rewarding roles of teacher and advisor. FSU has my heart, always."
McRorie arrived at FSU in 1994 from her role as chair of Art & Design at Purdue University and served as professor and chair of the Department of Art Education and co-director of the Florida Institute for Art Education, funded by the Getty, Annenberg and DuPont foundations. She was promoted to dean of the School of Visual Arts and Dance in 2002. The school added several departments in 2004, becoming the College of Visual Arts, Theatre, and Dance, which McRorie led until 2012. It is now the College of Fine Arts.
In 2012, McRorie was promoted to vice president for Faculty Development and Advancement, at the time a new position created to better promote and facilitate faculty success and support. She twice served as interim provost before President John Thrasher appointed her to the permanent position in 2015.
McRorie is currently president of the National Association of Schools of Art & Design and previously served two terms as president of the National Council of Art Administrators.
Vice President for Faculty Development and Advancement Janet Kistner will chair the provost selection advisory committee. Members of the committee will be announced in the coming week.