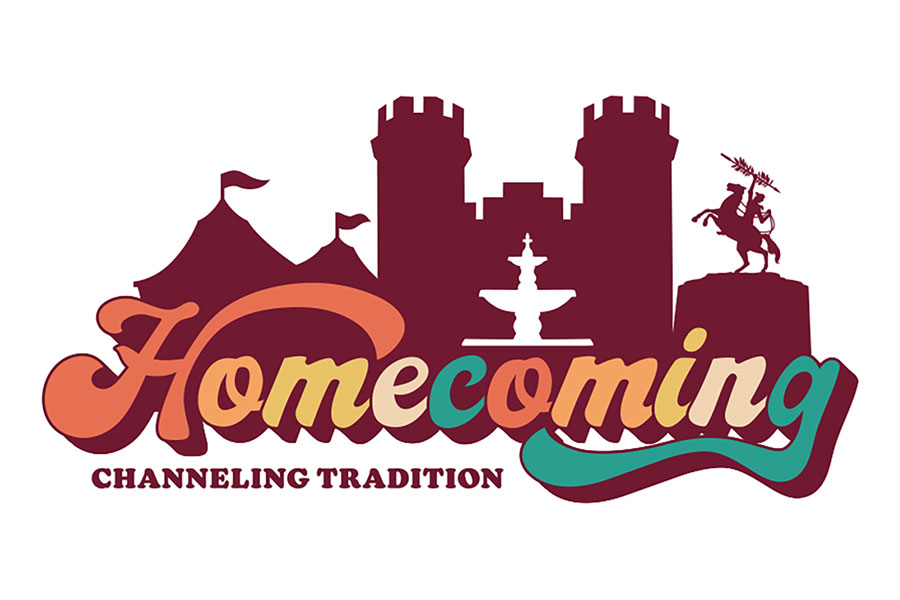 Florida State University will celebrate Homecoming Week with this year's theme "Channeling Tradition" from Monday, Oct. 18, through Sunday, Oct. 24, 2021.
The week of in-person festivities includes alumni events, a street parade and the annual Homecoming Live pep rally. Homecoming Week is highlighted by the FSU-UMass football game Saturday, Oct. 23.
A full schedule of events is listed at homecoming.fsu.edu.
Featured events are:
FRIDAY, OCT. 22
The annual Homecoming Parade, organized by the Student Alumni Association, will begin at 2 p.m. The parade will head north along Martin Luther King Jr. Boulevard, turn west along College Avenue and south onto Copeland Street. FSU President Richard McCullough and FSU First Lady Jai Vartikar will serve as grand marshals. The parade features the Marching Chiefs, FSU cheerleaders and floats made by various student organizations. As an out-of-town option, the event will be live-streamed at http://www.facebook.com/fsualumniassociation.
Homecoming Live, organized by the Homecoming executive council, is FSU's largest pep rally and will take place at 8 p.m. at the Donald L. Tucker Civic Center. The Homecoming Chief and Princess will be announced at this event. The event is free for students with a valid FSU ID, and tickets are available for the general public at https://gonol.es/HCLive21.
The Alumni Awards Gala celebrates the outstanding accomplishment of our distinguished alumni. This year, the association is proud to honor five FSU graduates who personify the university's tradition of excellence. The gala will take place at 5:30 p.m. in the FSU Alumni Center Courtyard and Ballroom. For details and event registration, visit https://gonol.es/gala21.
The FSU National Black Alumni Reunion will take place Oct. 22-24 and feature a weekend of events to unify Black alumni from all decades, every college, school and Greek-letter organization, as well as current students and other constituent groups. The FSU National Black Alumni will host the event, which includes networking and reconnecting. For details and event registration, visit https://gonol.es/FSUBA21.
The FSU Pride Alumni Network will host a Happy Hour celebration from 4:30-6:30 p.m. Friday, Oct. 22, at Charlie Park. Guests will have the opportunity to meet the Pride Alumni Board and meet members of the network.
SATURDAY, OCT. 23
The FSU Hispanic/Latinx Alumni Network will host a tailgate for members of their network and alumni. It will take place near the Heritage Fountain. For details and event registration, visit https://gonol.es/HLANtailgate21.
SUNDAY, OCT. 24
The Emeritus Alumni Society will host the Emeritus Classes of 1970 and 1971 Induction Brunch & EAS Awards Ceremony to welcome their newest members. The brunch will take place at 10 a.m. in the Alumni Center Grand Ballroom. For event registration and a list of other Emeritus-related events happening during Homecoming, please visit es/reunion21.
 We are committed to providing a safe environment for our guests. Masks are expected and social distancing will be enforced.
About The FSU Alumni Association
We aim to unite the Seminole family and advance FSU's position among the nation's top public universities. Becoming a member of the FSU Alumni Association is the best and most direct avenue to stay connected with fellow alumni and the university. As a member, you also receive many benefits, including access to discount programs and services.
Join today at https://gonol.es/jointoday.