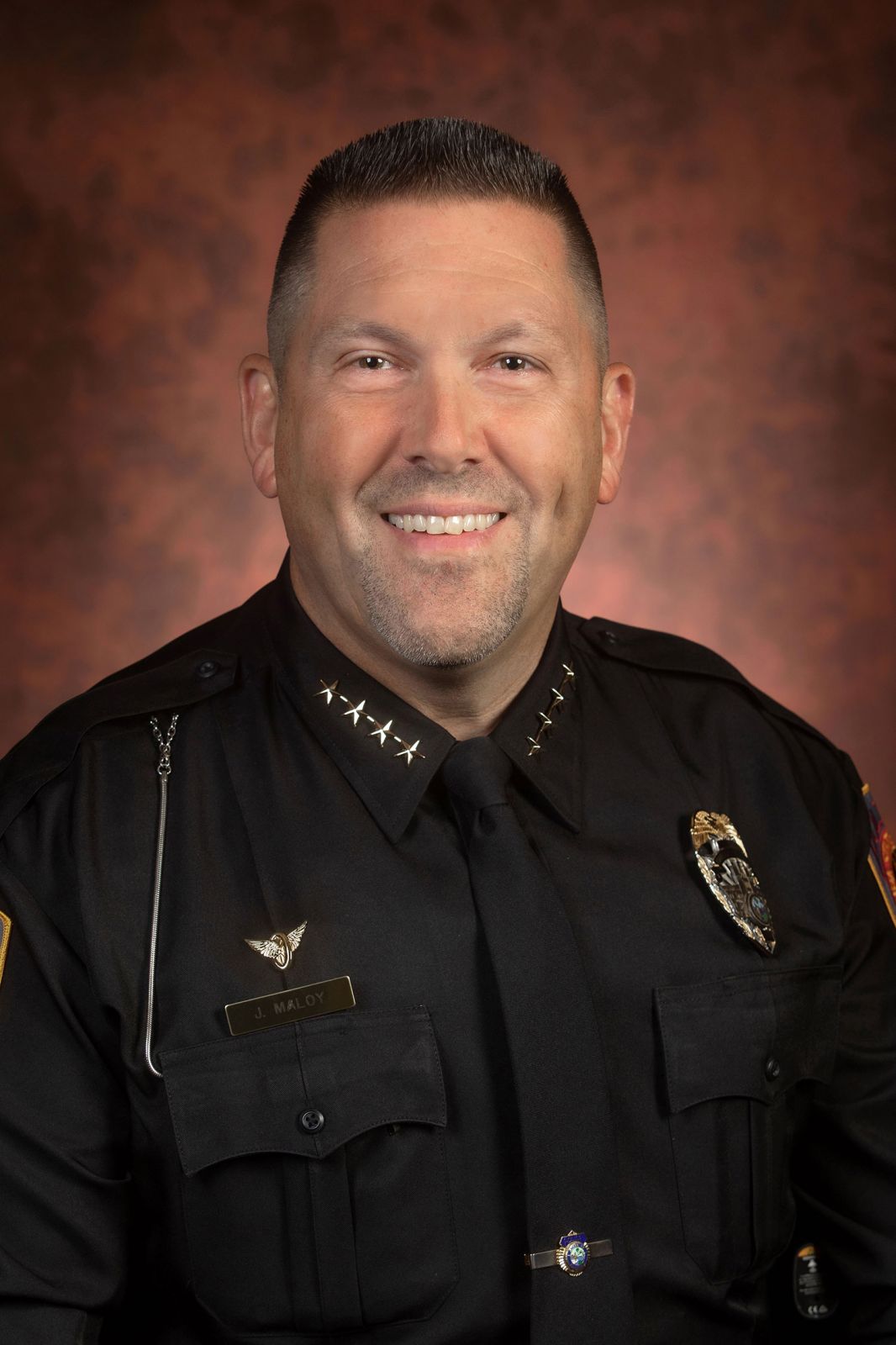 Florida State University Police Chief Terri Brown has retired after 30 years of service to the department.
Since Brown was appointed as FSUPD's first female police chief on Aug. 31, 2019, she has overseen the department through several emergencies and crises, including the COVID-19 pandemic, while enhancing collaboration with city, county and state law enforcement and government officials.
"While we knew this day would come due to state requirements related to the DROP program, we will miss Chief Brown's steady leadership, her emphasis on education and public outreach, and her commitment to ensuring the safety of the FSU community," said Kyle Clark, vice president for Finance and Administration. "On a personal note, I appreciate Chief's outstanding service, wise counsel and friendship over the past several years."
Brown, a 2014 graduate of the FBI Academy, received the Florida Police Chiefs Association's President's Award in 2020 and was the association's first Outstanding Command Officer of the Year in 2016. Most recently, her passion for community policing led her to serve on the association's Accountability and Societal Change Committee.
"We are so proud of Chief Brown for all she has accomplished during her career, and we're grateful for her incredible service to Florida State University," said President John Thrasher. "Her work to build stronger relationships between FSU, the community and local officials has been a real asset in our efforts to keep campus safe."
Brown played a major role in bringing a state-of-the-art Real-Time Crime Center to FSU's campus. When it opens in the coming months, the center will connect Tallahassee-area law enforcement agencies and some of the nation's leading criminology researchers at the FSU College of Criminology and Criminal Justice in an effort to make the community safer.
Clark has appointed Deputy Chief Justin Maloy as interim chief.
"I am confident that Deputy Chief Maloy's experience and leadership will make this a seamless transition," Clark said. "I am most appreciative of him assuming this interim role."
Maloy has worked in the fields of law enforcement and corrections since 1995, joining the FSU Police Department as a patrol officer in 2000.
"We will all truly miss Chief Brown and the outstanding leadership she provided for our department," Maloy said. "I am honored to be asked to lead the team during this time of transition and committed to ensuring a safe and secure campus environment for all."
Maloy was promoted to lieutenant of Special Operations in 2013 and oversaw FSUPD's law enforcement planning and staffing for all events on university property, including FSU football games.
In 2018, Maloy was promoted to captain of Support Services, where he supervised several different units, including Investigations, Violent Crimes and Narcotics and Crime Prevention. He has served as deputy chief since January 2020, overseeing FSUPD's day-to-day operations.
Throughout his career, Maloy has received numerous awards for distinguished service, including the 2009 FSUPD Law Enforcement Officer of the Year, the 2009 Florida Police Chief's Association Officer of the Year and was a 2015 nominee for the State Law Enforcement Chief's Association Leadership Award.