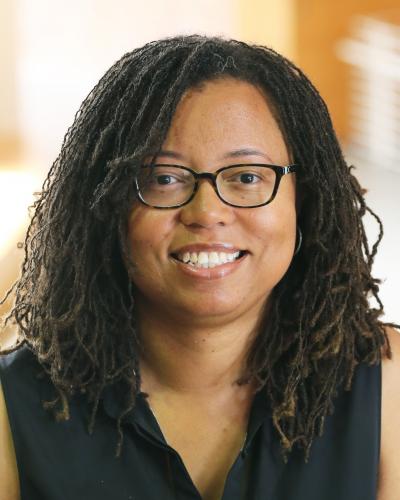 A Florida State University professor has been appointed to a National Academies of Sciences, Engineering, and Medicine (NASEM) committee to help shape the future of education research.
Nicole Patton Terry, director of the Florida Center for Reading Research (FCRR) and the Olive & Manuel Bordas Professor of Education in FSU's School of Teacher Education, will join a team of expert scholars on NASEM'S Committee on the Future of Education Research. Their work will inform the U.S. Department of Education's Institute of Education Sciences (IES) on critical problems where new research is needed, new methods for conducting research and new types of research training investments.
"I am honored and excited to join a diverse and passionate group of colleagues and the National Academy of Sciences to celebrate and consider the future of education research at the Institute of Education Sciences," Patton Terry said.
NASEM provides independent, objective advice to inform policy with evidence, spark progress and innovation, and confront challenging issues for the benefit of society. Each year, approximately 6,000 experts in their fields volunteer their time and extensive knowledge to conduct policy studies, workshops, symposia and other activities on behalf of NASEM.
The Division of Behavioral and Social Sciences and Education (DBASSE) at NASEM will oversee the committee. DBASSE has a long history of advancing the frontiers of the behavioral and social sciences and facilitating its use in decisions about public policies and programs.
The 15-member committee will be tasked with considering the policy and practice needs for education and special education research, identifying the best path forward and ultimately improving the quality of education in the U.S.
"Since its founding nearly 20 years ago, IES has changed the way we do education research," Patton Terry said. "This is an incredibly rare opportunity to provide input on what the next 20 years may hold for us as researchers, as well as for the educators, parents/caregivers and policymakers that our research serves."
The Florida Center for Reading Research (FCRR) is an interdisciplinary research center at Florida State University. Drawing from multiple disciplines, FCRR investigates all aspects of reading and reading-related skills across the lifespan. Through rigorous and robust research, innovation and engagement, FCRR advances the science of reading to improve learning and achievement from birth through adulthood.
For more information, contact Jon Mason at jmason@fcrr.org.
For more information about the committee, visit nationalacademies.org.