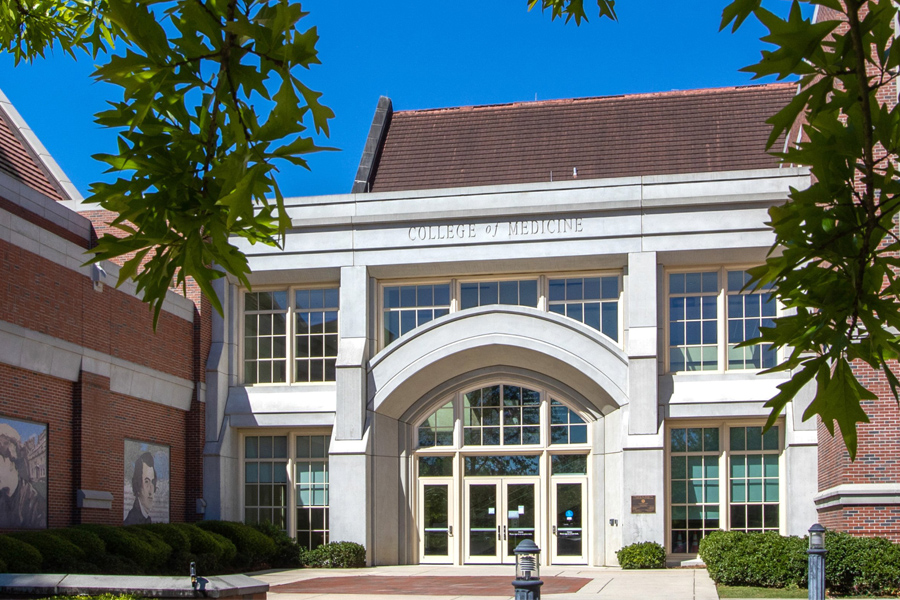 Ninety-seven future health professionals from Florida State's Interdisciplinary Medical Sciences (IMS) program crossed the stage at an FSU commencement ceremony on Sunday, April 18.
The largest graduating class of IMS students to date pushes the total to 254 graduates since the program opened its doors to undergraduates in the fall of 2016.
"We believe all of our students are inherently driven, intelligent and talented," said Anthony Speights, associate dean for Interdisciplinary Medical Sciences. "What sticks out most is the passion the students have and how they want to use that passion to make a difference in their communities, the state, and in some cases the world."
Housed at the College of Medicine, the IMS program is a collaboration among seven FSU colleges. Students can pursue a major in clinical professions; community patient care; or health management, policy and information. All are required to complete a senior capstone course and present a research project on any topic of their choosing prior to graduation.
"There were projects on vulnerable populations, student wellness, health-care of indigenous people, breast cancer, children, women's health equity, pet wellness, substance abuse, dentistry, molecular bench research; and that just scratches the surface," Speights said. "These students have amazing potential and it's been a pleasure to help nurture the seeds they already had planted within themselves to make change."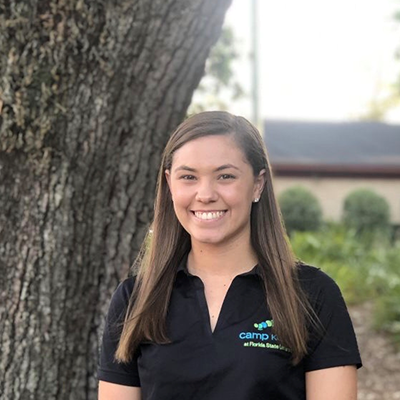 Two of the spring IMS graduates, clinical professions majors Isabel Jimenez and Maggie Fitzsimmons, were recently honored at the university-wide Leadership Awards Night. Five other IMS and College of Medicine students, along with a pair of faculty/staff members, also received awards.
Jimenez was a recipient of the Student Seminole Award, presented to students who have made special contributions to the university in the areas of leadership and service.
"Before I even started college, I had a pretty good idea I wanted to go into medicine," said Jimenez, who plans to complete a master's program before applying to medical school. "A moment that helped me solidify my plans for the future was my senior seminar. [It] honestly made me realize how much I truly enjoy being a leader and serving underserved populations."
Her senior project examined the impacts of parental cancer on their dependent children. Jimenez volunteered with the national non-profit organization, Camp Kesem, which serves children who have lost a parent to cancer, have a parent undergoing cancer treatment, or whose parent is a cancer survivor.
"I'm so passionate about this program and I couldn't imagine doing my senior project on anything else," said Jimenez. "This project really helped me highlight my passion for medicine."
In addition to the senior capstone, IMS students are required to complete 256 hours of experiential learning, typically obtained through community service, volunteer shadowing, clinical work trainings and other activities. Many far exceed the required hours according to IMS Degree Program Manager Maribel Amwake.
Jimenez completed over 3,400 hours through involvement with the cancer center and emergency department at Tallahassee Memorial HealthCare (TMH) as well as at Camp Kesem.
At TMH, Jimenez shadowed a gynecological oncologist; helped manage the Gynecological Oncology Multidisciplinary Cancer Conferences each month, which united physicians from different specialties like pathology, radiology, medical oncology and radiation oncology to evaluate a patient's case; and worked as a medical scribe.
"I found that another passion of mine is to help bridge the gap to the barriers of health care," Jimenez said. "These barriers include unmet health needs, delays in receiving appropriate care and inability to get preventive services."
Fitzsimmons was named the President's Undergraduate Humanitarian of the Year.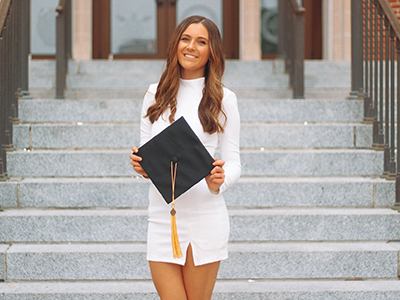 "When I was deciding what college to go to for my undergraduate career, I learned about the IMS program and that was the factor that ultimately led to me choosing FSU," said Fitzsimmons. "My experience in the IMS program was exactly what I needed to achieve my goals. It was challenging at times, but this pushed me to reach my potential as both a student and a member of the FSU community."
As a person living with epilepsy, Fitzsimmons devoted hundreds of hours of service to the Epilepsy Foundation of North Florida, the Epilepsy Services Foundation and the Ronald McDonald House to fulfill her experiential learning requirement.
"The tenacity which Maggie has will never cease to amaze me. She was certified as a national instructor by the Epilepsy Foundation of America (EFA) in Seizure First Aid and has proven a capable leader ever since," EFA Executive Director Michael Brown wrote in a nomination letter for the Undergraduate Humanitarian of the Year Award. "Watching her confidence grow has inspired not only myself, the entire board and the national staff here."
Fitzsimmons is one of six IMS graduates to be accepted into medical school. She'll be attending the University of South Florida Morsani College of Medicine this fall.
"Our students have been accepted to a wide variety of post-graduate programs including medical and dental schools, veterinary programs, pharmacy schools, physician assistant and master's programs," said Speights. "Equally as important are those who decide to go directly into the workforce with the skills they've learned from IMS to be successful administrators, community health-care navigators, and influencers of health-care policy."
The IMS program currently has more than 650 students enrolled.
"Students interested in health-care fields are very driven and do their homework when it comes to the majors they choose," said Speights. "With us still being a relatively new major, there is always the concern that students will look to more traditional programs to pursue. For us, the most rewarding aspect of the growth we've experienced is having students look at what our programs have to offer, see the potential in them, and trusting us to provide a comprehensive educational program that will prepare them for the next level, no matter what that level may be."