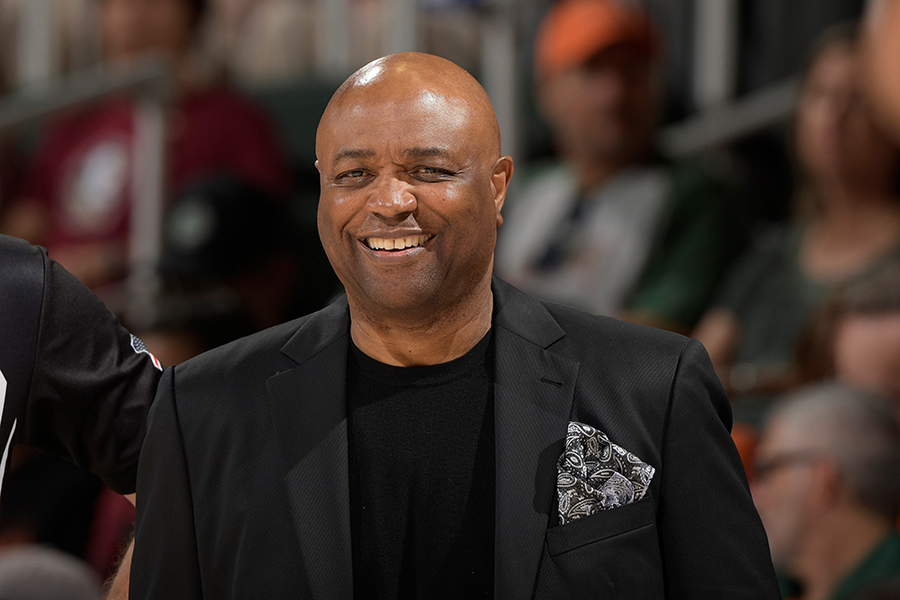 Leonard Hamilton, the Head Men's Basketball Coach at Florida State University, was presented with the 2021 Ross Oglesby Award by the Garnet and Gold Key Leadership Honorary Society at its annual Homecoming Ceremony which was held virtually for the first time this year.
Founded in 1924, Garnet and Gold Key is the oldest leadership honor society on the Florida State campus. The society was formed to recognize the spirit of service, leadership and loyalty. Membership in the society is granted based on outstanding achievement and a diversified leadership experience.
The Oglesby Award, which originated in 1973, is given each year to a faculty or staff member who has, for 10 years or more, exemplified the highest order of integrity, service and commitment to the university and its students. The award was established in honor of Ross Oglesby who served as the Dean of Students and was a professor of government at Florida State before his passing in 1973. The Student Union building and complex on Florida State's campus is named in his honor.
"I am unbelievably honored and humbled to receive this award," Hamilton said. "I am honored because this award celebrates a commitment to Florida State University and its students. The foundation of my career has been built on the successes of the students I have had the privilege to teach, mentor and coach. There is no greater joy for me than to see a student earn a degree from this outstanding university with the knowledge that they have achieved their goal of becoming a college graduate."
Hamilton, who recently completed his 19th season at Florida State, will watch as seven of his players earn their bachelor's degrees from Florida State at university commencement exercises beginning April 17. Under Hamilton's leadership, the men's basketball program has posted a graduation rate of better than 95 percent.
Hamilton led the Seminoles to the Sweet 16 of the NCAA Tournament in 2021. Florida State is one of just three programs in the nation (also Michigan and Gonzaga) that advanced to the Sweet 16 in each of the past three NCAA Tournaments. He has been named the ACC Coach of the Year three times (2009, 2012 and 2020) and led the Seminoles to a pair of ACC Championships (2012 and 2020).
Hamilton is the first Florida State coach to win the award.
"Garnet and Gold Key is proud to present the 2021 Ross Oglesby Award to Coach Ham," said Hannah Kelsey, 2020-2021 Garnet and Gold Key president. "This year was a difficult year for the Florida State community due to the COVID-19 Pandemic. However, it was a point of unity for our students and university to cheer on our incredible basketball team. Garnet and Gold Key selected Coach Ham for his ability to unite and inspire the Florida State community, as well as his reflection of the highest ideals of leadership, scholarship and service toward students and his unwavering commitment to Florida State."