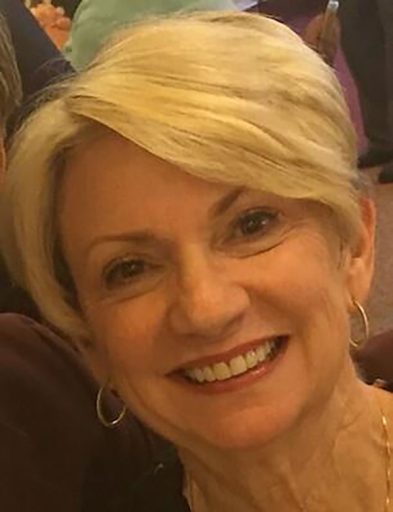 Stella Schmahl Cottrell, a prominent and beloved member of the Florida State University family, passed away March 23 after battling pancreatic cancer.   
"Stella loved Florida State from the time she set foot on this campus more than 50 years ago," said President John Thrasher. "She made this university a more joyful place through her contributions and service, and, of course, her beautiful piano playing. Jean and I and the entire FSU family will miss her very much." 
Mrs. Cottrell graduated from FSU in 1971 with a Bachelor of Arts in French and a minor in music. While a student, she met her future husband, Raymond, and they married in 1972. She later delighted in walking around campus and pointing out the exact spots where their courtship developed, including in front of the Suwannee Dining Hall.  
A talented pianist who served as the chief rehearsal accompanist for the Voices of Liberty singing group at Walt Disney World's EPCOT for more than 20 years, Mrs. Cottrell enjoyed sharing her musical gifts at countless FSU events and gatherings. Many remember her lovely rendition of the "Hymn to the Garnet and the Gold."   
She gave back to FSU in other ways as well.  
She served on the College of Arts and Sciences Leadership Council and the FSU Foundation Board and was a founding member of Women for FSU. She participated actively in the Alumni Association and Seminole Boosters and was a docent at the FSU President's House. 
She and Raymond created two endowed funds, the Raymond Cottrell Family Professorship in Chemistry and the Stella and Raymond Cottrell Professorship in the Department of Psychology.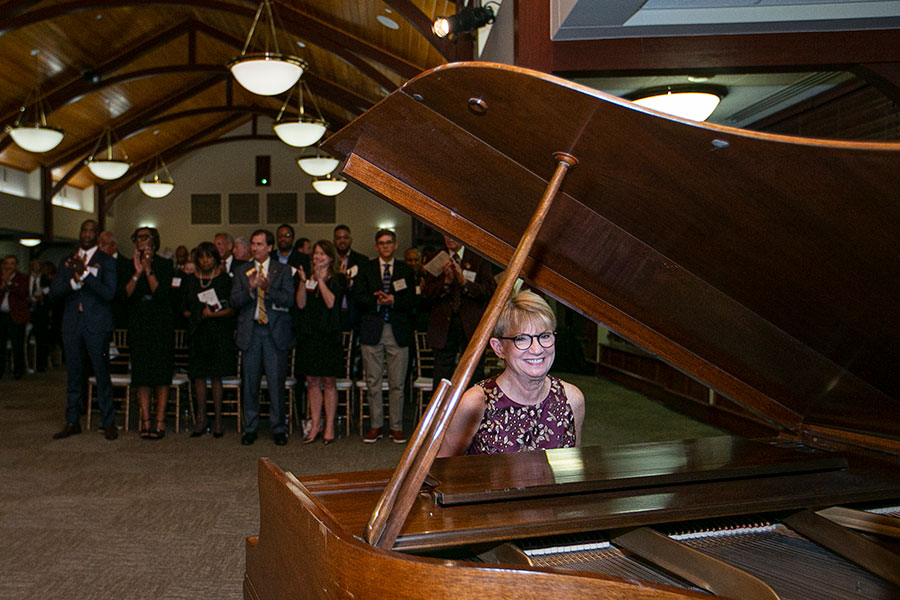 The Alumni Association acknowledged Mrs. Cottrell's many contributions in 2015 by presenting her with the prestigious Circle of Gold Award, given to alumni who exemplify dedication and loyalty to the university and the Alumni Association's core values of tradition, leadership, family, spirit and greatness. 
"We were very fortunate to have Stella dedicate her time and talent to advancing Florida State in so many ways," said Andy A. Jhanji, interim vice president for advancement and executive vice president of the FSU Foundation. "Her passion for the university was something she shared with us all. Stella leaves a legacy we'll fondly remember, and she will be truly missed." 
Mrs. Cottrell was also active in the community and served as the church pianist for the Bradfordville First Baptist Church in Tallahassee. During her lifetime she played for more than 1,500 weddings, funerals, parties and FSU events. 
Survivors include her husband, Raymond, and her two children— both FSU alumni — daughter, Catherine Studemeyer (J. Bradley) and son, Keith Cottrell, who serves as the FSU Alumni Association's director of Seminole Clubs. Other survivors include her granddaughters, Grace and Merritt Cottrell; brother, Matthew (Sylvia); and sister, Patricia Blumel.  
A memorial service will be held at 11 a.m. Saturday, March 27, at Bradfordville First Baptist Church, 6494 Thomasville Road, Tallahassee.