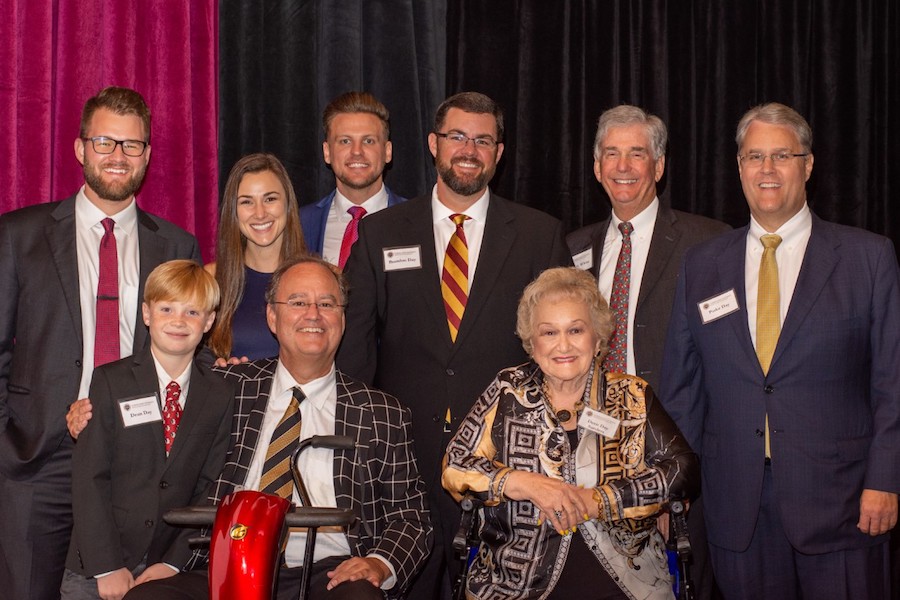 Florida State University's Dedman School of Hospitality announced Thursday a $1 million donation by the family of Cecil B. Day to establish and support a slate of academic initiatives at the school.
Cecil B. Day Sr. was the founder of the Days Inn America hotel chain. He passed away in 1978 but through his widow, Deen Day Sanders, and his family, the Days have regularly put their support behind FSU and Dedman. 
"This gift will have a significant impact on our hospitality students," said Andy A. Jhanji, interim vice president for University Advancement and executive vice president of the FSU Foundation. "Experiences outside of the classroom, like listening to speakers, joining clubs and traveling to conferences, are important parts of a student's academic success."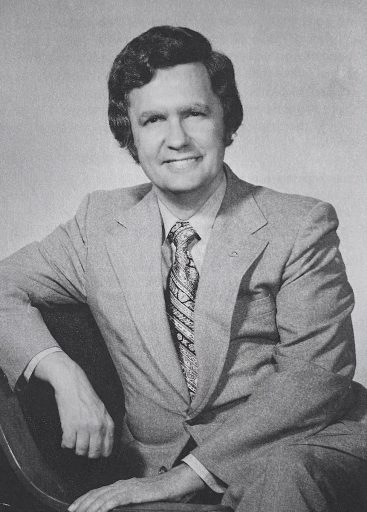 The Day family's contribution will support programs and activities which uphold Cecil B. Day's dynamic leadership and entrepreneurial spirit. 
"We think it is important to instill in the students the Biblical principles upon which Cecil Day built his businesses, including ethical conduct and treating people as you would want to be treated," Sanders said.
A speaker series will be established to bring recipients of the annual Cecil B. Day Ethics Award to campus to lead a comprehensive speaking engagement. In 2007, the school began recognizing individuals in the hospitality industry for their ethical leadership with the Cecil B. Day Ethics Award. 
The Cecil B. Day Student Ethics Endowment will create a student ethics club and provide funding for travel and academic scholarships. It will also support the formation of a library to be housed in the school's technology center. The library and center will be named after Cecil B. Day.
"I believe it's more crucial than ever to emphasize the importance of ethical leadership," said Don Farr, director of the Dedman School of Hospitality. "The Day family and their generosity will ensure that our students have the opportunity to develop those values throughout their education."
The gift also will provide added support to the Cecil B. Day Distinguished Professorship in Ethics, currently held by Associate Professor Nathanial Line. The professorship awards a top-quality faculty member who best exemplifies the beliefs that Mr. Day, Sr. upheld as a businessman.
Day Sr., founder of Days Inn of America, saw a void in lodging for middle-income Americans, especially those traveling with children on a limited budget. His value-oriented concept became a reality in June 1970 when the first Days Inn opened in Savannah Beach, Georgia. Within three years, more than 200 units were opened nationwide. 
By 1978, Days Inn was the sixth-largest motel chain in the United States. A firm believer in family, discipline and hard work, Day's success derived from applying the simplicity of his personal life into the business world.
Clint Day, Cecil's third eldest child, followed his father's passion to "find a need, then fill it." Clint graduated from Florida State in 1982 with a bachelor's degree in hospitality management and created lasting relationships with the faculty that mentored him. He was the Dedman School's Alumnus of the Year in 2019.
"The FSU school of hospitality helped change my life through a fantastic education and mentor professors like the retired Dr. Bob Brymer," Day said. "Our family is happy to continue supporting students through time tested 'ethics in business' inspired by our family's faith."
For more information about the Dedman School of Hospitality, visit https://dedman.fsu.edu/.