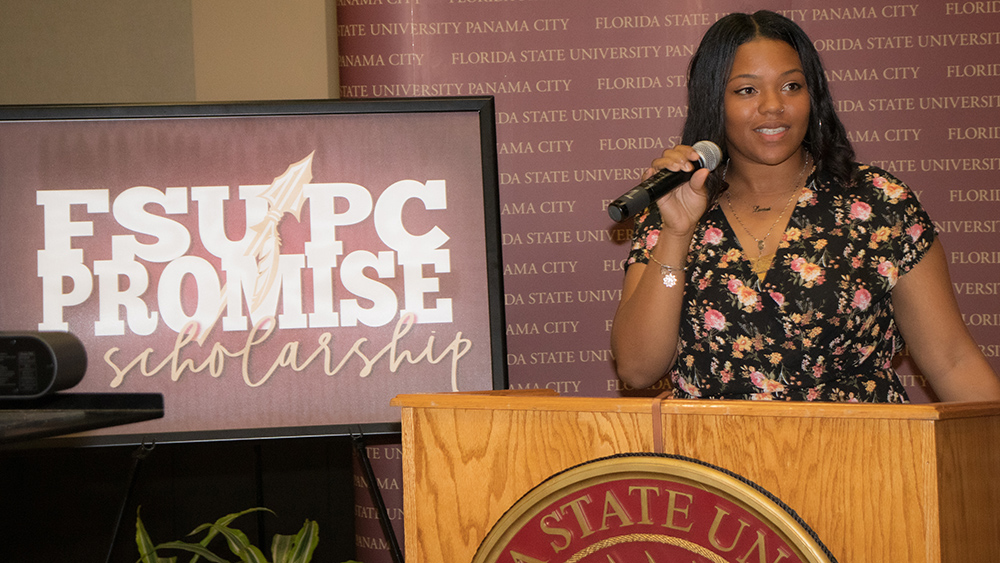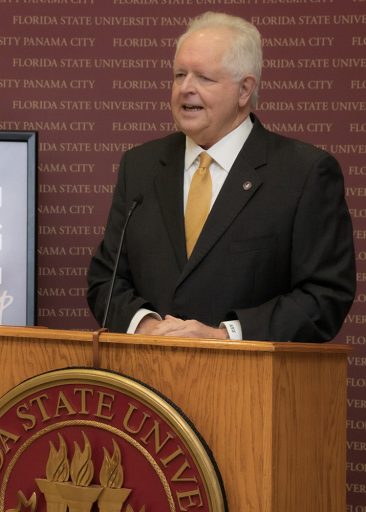 Florida State University Panama City announced a new scholarship program today that will provide tuition free education for qualified Northwest Florida students with combined family and student income of $50,000 or less or are eligible for Pell Grants.
The FSU PC Promise Scholarship will take effect spring 2021 and will guarantee that full-time resident undergraduates whose families have an adjusted gross income of $50,000 or less will not pay tuition and fees. The new scholarship will apply to new, returning and transfer students.
"We talk a lot about the FSU PC Promise and our commitment to student success," Florida State University Panama City Dean Randy Hanna said. "With the generous help of our community donors and the support of President Thrasher and Provost McRorie, we have made the PC promise that much more powerful. It has always been our belief that financial need should never be a deterrent to higher education."
The lead donor to this scholarship program, the Chapman Family Foundation, shares the same belief regarding access to education.
"The Chapman Family Foundation is proud to partner with Florida State University Panama City to provide Promise Scholarships to deserving students in our community," said Kristian Chapman of the Chapman Family Foundation. "For almost 30 years, the foundation has contributed to local education initiatives for the betterment and development of our most precious resource, our youth. As the great equalizer in our country, education is powerful, and we are honored to provide the resources needed to develop local students who will shape and grow the community in the future."
Gifts from the Chapman Family Foundation, the St. Joe Community Foundation, Larry and Pam Perry and an anonymous donor have established the foundation for this scholarship program.
"This is a wonderful example of how the people of this community have come together to support our Panama City campus," said FSU President John Thrasher. "These are challenging times for a lot of folks in this area who are still suffering economic hardships caused by Hurricanes Michael and Sally and as a result of the global pandemic. The PC Promise Scholarship will ease the financial burden for those who want to transform their lives through higher education."
Hanna noted the direct connection between income restrictions and the ability of students to receive postsecondary education.
"With the FSU PC Promise Scholarship, we are telling students to focus on their academic pursuits and not to worry about their tuition," he said.
For more information, visit https://pc.fsu.edu/promise-scholarship.