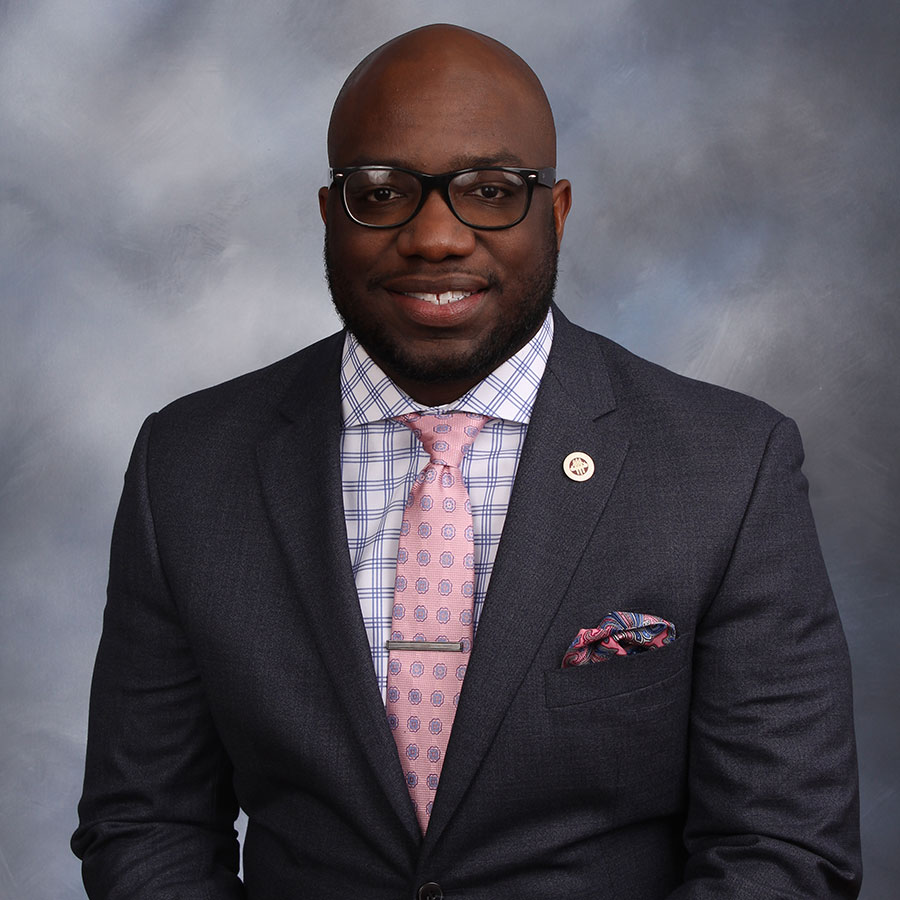 Florida State University's director of  Fraternity and Sorority Life has been elected to serve as president of the Association of Fraternity/Sorority Advisors (AFA).
Chris Graham will begin a two-year term as president of the AFA in November. He is the first Black man and the youngest person elected to the position.
"I'm incredibly honored to have the opportunity to serve as president of the AFA," Graham said. "To do so as the first Black man is humbling, considering the shoulders I stand on within the fraternal industry. I believe being nominated and elected to this role is confirmation that the leadership I've provided at FSU and within the fraternal industry is meaningful and continues to make a difference."
As the director of Fraternity and Sorority Life at FSU, Graham leads and oversees one of the largest fraternal communities in the country, with more than 40 chapters and 6,000 members.
Vice President for Student Affairs Amy Hecht notes that Graham has done so successfully during his five years in the role.
"Chris has led the Fraternity and Sorority Life community through significant challenges and never lost sight of the value these organizations can contribute when operating in accordance with their founding values," Hecht said. "He has a desire for continuous improvement — for his students, staff and himself. Chris is well positioned to shape the national landscape for Fraternity and Sorority Life and represent Florida State University well."
Graham believes that his appointment as president of the AFA will help FSU elevate Greek Life.
"Florida State has a history of professional leadership and service," Graham said. "I hope my time as AFA president will help us advance our departmental mission of providing a premier fraternal experience matched with the world-class education our students receive at FSU."
The mission of AFA is to enhance its members' abilities to foster impactful fraternity/sorority experiences with the changing dynamics and enduring principles of higher education.
For more information about Fraternity and Sorority Life at FSU, visit fsl.fsu.edu. To learn more about the AFA, visit afa1976.org.