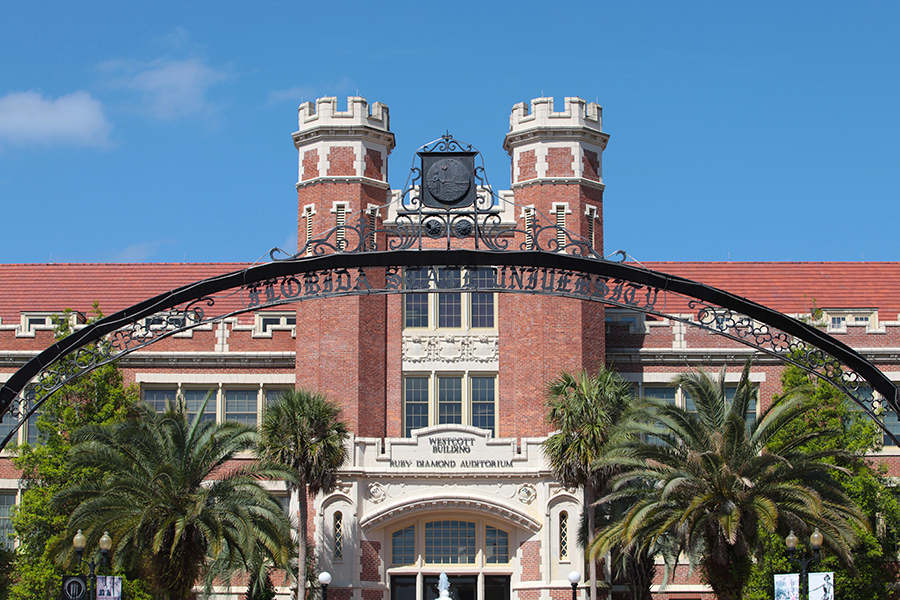 Some of Florida State University's key programs have earned recognition in the latest edition of the Princeton Review's lists and rankings.
The Career Center is ranked as one of the Top 20 Best University Career Services in the nation, while the University Counseling Center is ranked as one of the Top 20 Best University Counseling Services.
"These Top 20 recognitions are affirmation of what we've known all along," said Vice President for Student Affairs Amy Hecht. "Our Career Center and Counseling Center always put students first. Their staffs go above and beyond to support our students. They are truly deserving of this recognition."
FSU also notably received a Green rating in the publication's sustainability category for the first time, recognizing a school's performance as an environmentally aware and prepared institution. On a scale of 60-99, Florida State scored a 96.
FSU also ranked second for Best Athletics Facilities and the College of Fine Arts earned recognition as one of the Top 20 Best College Theaters.
The Princeton Review is a college admission services company that offers test preparation services, tutoring and admissions resources, online courses and books. Their annual rankings are based on data collected from surveys of 143,000 students at the 386 schools included in their publication, "The Best 386 Colleges."
While not empirically-based in the way that the U.S. News rankings are, to a certain degree, the Princeton Review rankings may provide anecdotal guidance for potential students and families.