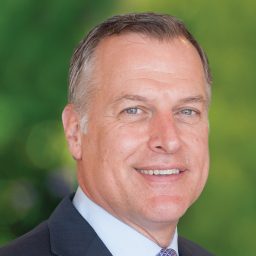 The Florida Board of Governors appointed business executives John Thiel and Bob Sasser to the Florida State University Board of Trustees during its Oct. 30 meeting. Their five-year terms will start Jan. 6, 2020.
Thiel, who earned a bachelor's degree in accounting from FSU in 1983, recently retired as vice chairman of Global Wealth and Investment Management at Merrill Lynch and is now a partner and senior advisor at My Next Season, which specializes in executive retirement and career transitions. He was inducted into the FSU College of Business Alumni Hall of Fame Thursday, Oct. 31.
Thiel will replace Mark Hillis, whose term ends in January. Hillis, who was appointed by the Board of Governors in 2010, served two five-year terms.
Sasser, who first joined the FSU Board of Trustees in 2015, was reappointed to a second term. A Florida State alumnus, Sasser is executive chairman of Dollar Tree, Inc., the nation's largest discount variety store chain selling merchandise predominantly for $1.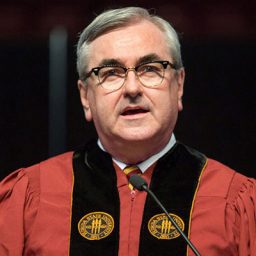 "It's difficult to replace someone who has been so dedicated to Florida State University and been such an engaged, committed trustee as Mark Hillis, but we are excited to welcome John Thiel to the board and thrilled to be able to continue working with Bob Sasser," said Ed Burr, chair of the FSU Board of Trustees.
Appointees were selected from a competitive field of applicants and are subject to attending a Board of Governors' orientation and the annual Trustee Summit, as well as confirmation by the Florida Senate.
Burr also announced that Kristine Harper is stepping down from her post as trustee and FSU Faculty Senate president Jan. 1 to take a new position at the University of Copenhagen in Denmark. Harper, a professor of history, joined the FSU faculty in 2008.
Eric Chicken, a professor of statistics, will take Harper's position as Faculty Senate president, and consequently, represent the faculty on the Board of Trustees. Chicken joined the FSU faculty in 2002.