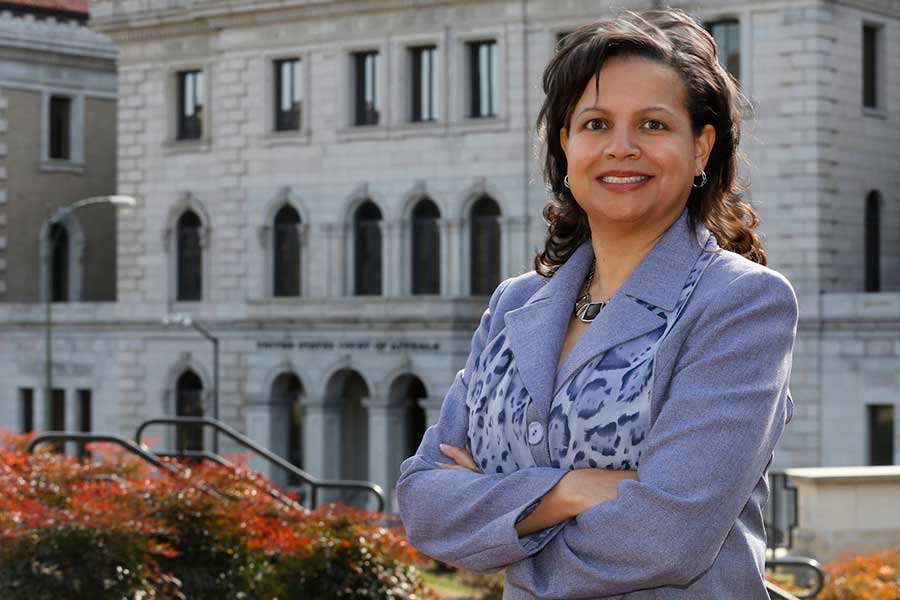 The Reubin O'D. Askew School of Public Administration and Policy at Florida State University will feature a noted scholar addressing social justice and racial equity at this year's Joe Cresse Ethics in Government Lecture and Panel.
Susan Gooden, interim dean and professor at the L. Douglas Wilder School of Government and Public Affairs at Virginia Commonwealth University, will be joined by Tallahassee-based officials and an Askew School faculty member for a panel discussion. She will deliver the Cresse Lecture that afternoon.
Both events are free and open to the public. The Cresse panel disclusion will take place at 10:15 a.m. Friday, Oct. 11 at the Devoe Moore Conference Room, 150E Bellamy Building.
The lecture will take place at 3 p.m. Friday, Oct. 11 at the College of Law Rotunda, 308 Martin Luther King Blvd. S.  
Joining Gooden on the morning panel will be Judge Nina Ashenafi Richardson of the 2nd Judicial Circuit of Florida, Tallahassee Deputy City Manager Cynthia Barber and Askew School Assistant Professor James Wright. Fran Berry, professor and Askew Eminent Scholar Chair at FSU, will moderate the panel.
The panel and lecture will focus on a pragmatic, solution-oriented approach to the issues of race and social equity in government.
Gooden's book, "Race and Social Equity: A Nervous Area of Government," contends that nervousness about race has resulted in an inability to seriously advance the reduction of racial inequities in government. Until this nervousness is effectively managed, she maintains, efforts designed to reduce racial inequities in the public sector cannot realize their full potential.
Her lecture will include highlights from government agencies at the federal, state and local levels that are ahead of the curve in navigating this "nervous area" of government.
Free parking is available in the Donald L. Tucker Civic Center lot directly across from the College of Law.
The annual Joe Cresse Ethics in Government Distinguished Lecture Series provides the Florida State community with an educational tool that encourages students, faculty and the general public to strive for the highest standards of public policy.