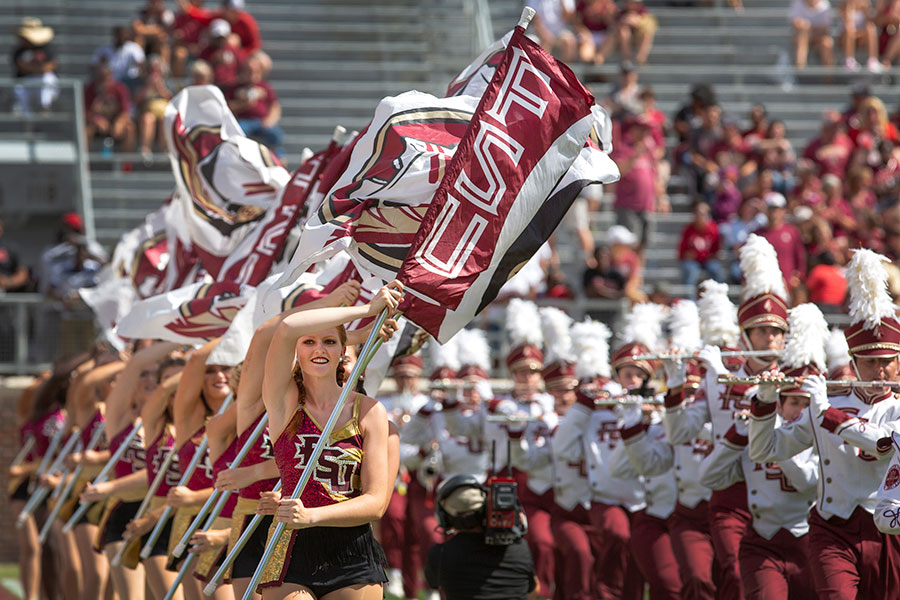 Florida State University will welcome students' parents and family members during its annual Family Weekend.
This year, the event will take place Friday, Sept. 27, and Saturday, Sept. 28.
"As a time-honored tradition at Florida State University, Family Weekend is a wonderful occasion for family members to reconnect with their FSU students and to learn about their experiences as Seminoles," said Matt Watson, associate director of the Oglesby Union at FSU. "The wide range of events planned for this weekend aim to showcase the very best of FSU and the surrounding community. We hope everyone attending any of these events will consider themselves extended members of our great FSU family."
The weekend feature activities for the whole family to be a part of the FSU experience and explore campus.
Programs and activities planned for Family Weekend 2019 include:
FRIDAY, SEPT. 27
Friday Social and Dinner featuring FSU President John Thrasher: Enjoy a delicious BBQ dinner with President John Thrasher. Dinner will be served at 1851 at Azalea Hall from 4 to 9 p.m.
Final Friday Gaming Social: Enjoy games for all ages at Askew Student Life Center from 6 to 11 p.m.
FSU Flying High Circus Performances (SOLD OUT): Watch a show at one of only two collegiate circuses in the United States. See the show at Jack Haskin Circus Complex with two performances at 6 and 9 p.m.
SATURDAY, SEPT. 28
5K Fun Run & Walk: Run or walk 3.1 miles through the hilly, picturesque campus of FSU, past many popular landmarks. The 5K Fun Run & Walk starts promptly at 8 a.m. at the Askew Student Life Center Courtyard and runs through 9:30 a.m.
Tailgate Brunch: Before the showdown against the NC State Wolfpack, pregame festivities begin at the Family Weekend Tailgate Brunch. Food will be served from 9 a.m. to 12 p.m. at 1851 at Azalea Hall. No folding chairs or tailgate supplies required.
Legacy Team Walk: Line the walkways outside Doak Campbell Stadium with fellow Florida State fans and greet the Seminoles as they exit the team buses and make their way to the locker room at 5 p.m.
Marching Chiefs Skull Session: Join the Marching Chiefs at Dick Howser Baseball Stadium at 5:30 p.m. for their pregame tradition.
FSU Football vs. NC State: Cheer on the Florida State Seminoles at Doak Campbell Stadium. Kickoff is at 7:30 p.m.
Other events taking place this weekend include a silent auction, campus art exhibits and a College of Music faculty recital.
For more information and to see the full schedule of events, visit familyweekend.fsu.edu.