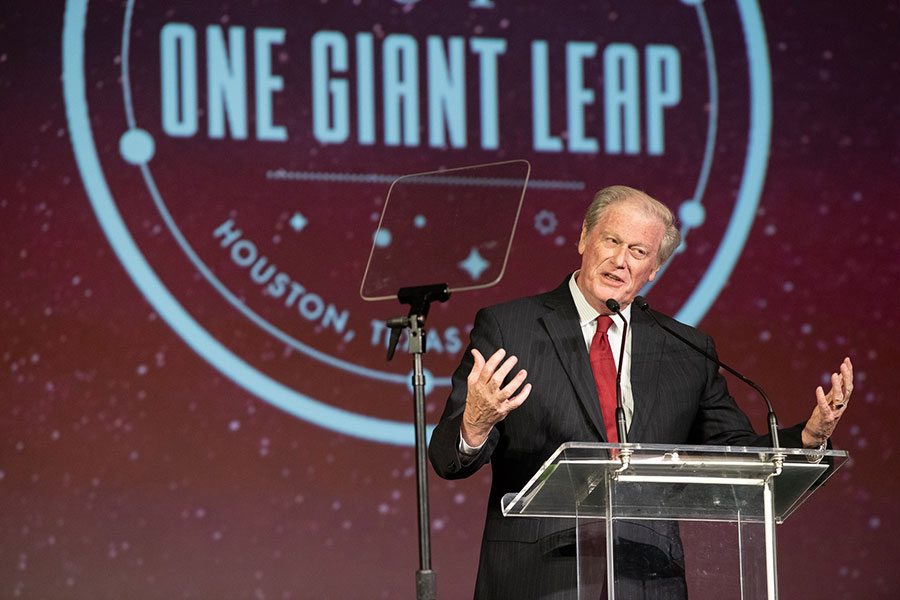 Florida State University President John Thrasher received Sigma Phi Epsilon fraternity's highest professional honor July 27 during the organization's biennial meeting in Houston.
Sigma Phi Epsilon Citations are presented to alumni who have achieved extraordinary success and stature in their careers and professional ventures, and by doing so, have brought honor to themselves and to their fraternity. Since the Sigma Phi Epsilon Citation was first presented in 1965, only 251 brothers have received this honor.
"I never dreamed I would one day serve in the Florida Legislature or become president of my alma mater, but Sigma Phi Epsilon opened my eyes to the kind of man I could be and allowed me to see possibilities I had never considered," Thrasher said upon accepting the award.
Thrasher, who graduated with his bachelor's degree from Florida State in 1965, lived in the SigEp chapter house for two-and-a-half years and served as the fraternity's secretary.
Now Florida State's 15th president, Thrasher has focused his efforts on elevating the university's reputation as a preeminent research institution. He has presided over a $1 billion fundraising campaign, advanced the university's academic and research mission, championed diversity and inclusion, and welcomed the best and brightest students in the university's history.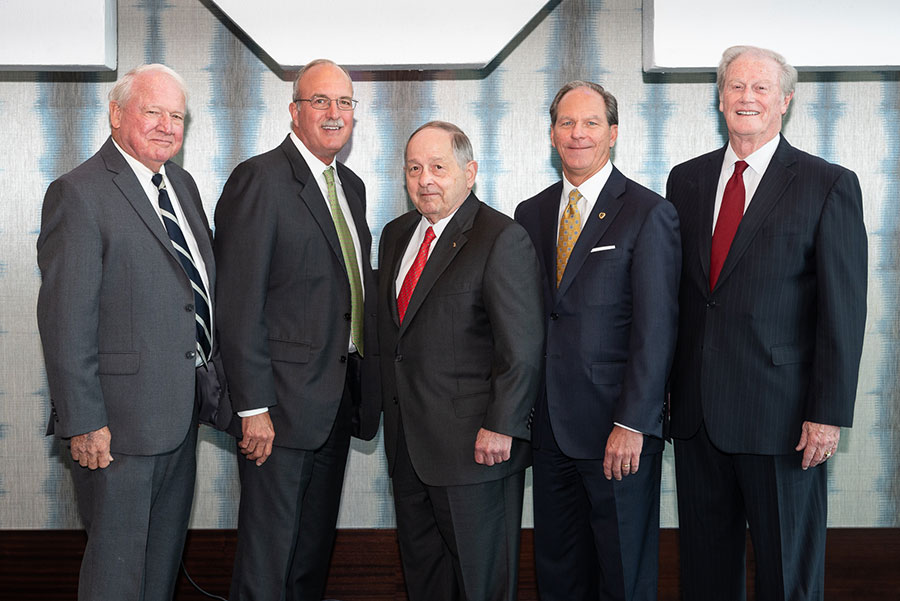 Thrasher said he learned a lot by being in a fraternity, such as how to build relationships and how to deal with financial and organizational issues.
"These are important skills that helped me in every leadership position I have held," he said.
The citation recognized Thrasher's dedication to education — from serving on the Clay County School Board to chairing the FSU Board of Trustees to landing his dream job as president of Florida State University.
"Taking on this role has given you an opportunity to again directly impact something you are passionate about: education," the citation read. "Even as your career has transitioned from law to politics, you have remained committed to improving educational opportunities, particularly for veterans and students with special needs."
The citation also applauded Thrasher's outspokenness on creating a healthier campus culture, particularly among fraternities and sororities, "You have been a leading voice among higher ed officials in calling for reforms to make Greek life safer."
Thrasher was recognized along with four other SigEp brothers: Thomas Bené (Kansas '84), chairman, president and CEO of Sysco Corporation; Billy Boles (North Carolina State '61), retired U.S. Air Forced four-star general; Gary Dudley (Sam Houston State '69), co-founder and president of SWBC; and Mike Watford, (Florida '75), retired chairman, CEO and president of Ultra Petroleum Corp.