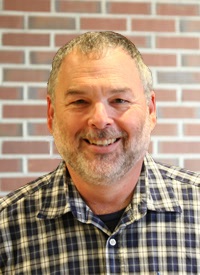 A Florida State University Counseling Center psychologist has been elected to serve as president of the American Psychological Association's Division 49, Group Psychology and Group Psychotherapy, effective January 2020.
Psychologist Joshua Gross, director of Group Programs at the FSU Counseling Center, will oversee the APA's Society of Group Psychology and Group Psychotherapy in his role as president of Division 49.
The APA is the leading scientific and professional organization representing psychology in the United States, with an aim to promote the advancement, communication and application of psychological science and knowledge to benefit and improve lives.
Gross campaigned for 20 years to convince the APA to acknowledge group psychology and group psychotherapy as a specialty practice in professional psychology. His efforts proved successful when the APA voted to mandate group psychology and group psychotherapy as a specialty practice in August 2018.
"The FSU Counseling Center was one of the model internships highlighted in our successful proposal to the APA demonstrating how group psychology can be applied as a best practice in college counseling centers," Gross said. "I have been active in this work group and much of this has resulted in my being president-elect 2020."
Division 49 of the APA promotes the development and advancement of the field of group psychology and the modality of group psychotherapy through research, teaching and clinical practice. The division is currently developing national guidelines for doctoral and postdoctoral training in group psychotherapy.
"I am so pleased that our work here at FSU has received the attention of recurring APA accreditation over the years, and that we are now a leader in group psychology practices in college and university counseling centers across the country," Gross said.
Gross has expanded group psychology programming since he joined the FSU Counseling Center in 2001. Prior to FSU, Gross served for several years as the director of professional affairs for the Florida Psychological Association. Previously, he practiced group and family psychology in Southern California for two decades.
Gross arrived at FSU with the express goal of developing a group psychology practice in the FSU Counseling Center and to eventually develop that into a model group therapy internship training.
"I have been very fortunate to have had the ongoing support of my directors and vice presidents at FSU," Gross said. "Without their support, we would not have been able to achieve any of the accomplishments, many of which were tried and honed right here in Tallahassee."
For more information about the FSU Counseling Center, visit counseling.fsu.edu.
For more information about the APA, visit apa.org.