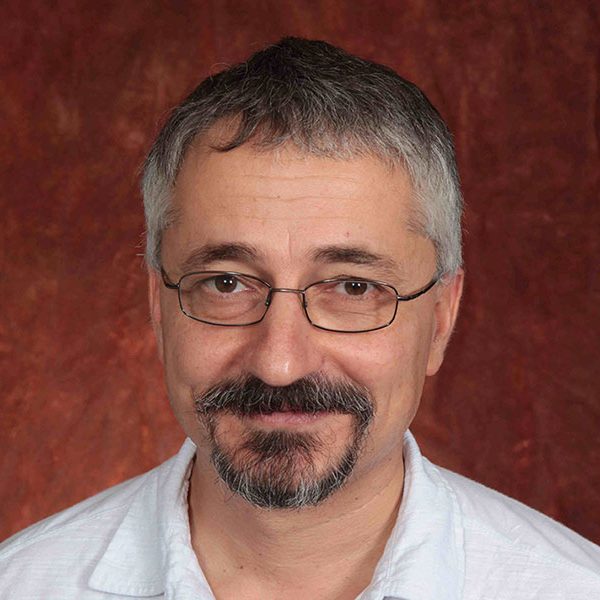 The Florida State University Libraries has published an open access mathematics textbook in collaboration with Giray Ökten, associate chair for Graduate Studies and professor of mathematics at Florida State University.
The textbook, "First Semester in Numerical Analysis with Julia," was published thanks to an Alternative Textbook Grant Ökten received from FSU Libraries in 2018 to help create an open textbook based on his lectures.
Ökten's textbook presents the theory, methods and implementation of algorithms using the Julia programming language. Through the grant, the textbook is available for free download through the Open Textbook Library and is licensed under the Creative Commons Attribution-NonCommercial-ShareAlike license, allowing other instructors to adapt and remix content from the book in their own work.
"I hope that having the book openly available will increase students' access to it worldwide and give flexibility to teachers who may want to use parts of the book to customize their course materials," Ökten said.
As part of the Alternative Textbook Grant Program, FSU Libraries awarded 10 grants of $1,000 during the 2018-2019 academic year to FSU faculty or instructors interested in adopting or remixing open textbooks and educational resources to replace commercial course materials.
These grants help address the growing problem of textbook affordability and support faculty and instructors in their efforts to replace commercial textbooks with open alternatives that are available at no cost to students. The total projected savings to FSU students across all grant recipients since the program's inception is expected to exceed $437,000 by the summer of 2020.
"Working with Dr. Ökten was a true pleasure," said Devin Soper, FSU Libraries' director of Digital Scholarship. "We hope that many more FSU professors will follow his lead in authoring open textbooks and sharing them with teachers and learners around the world."