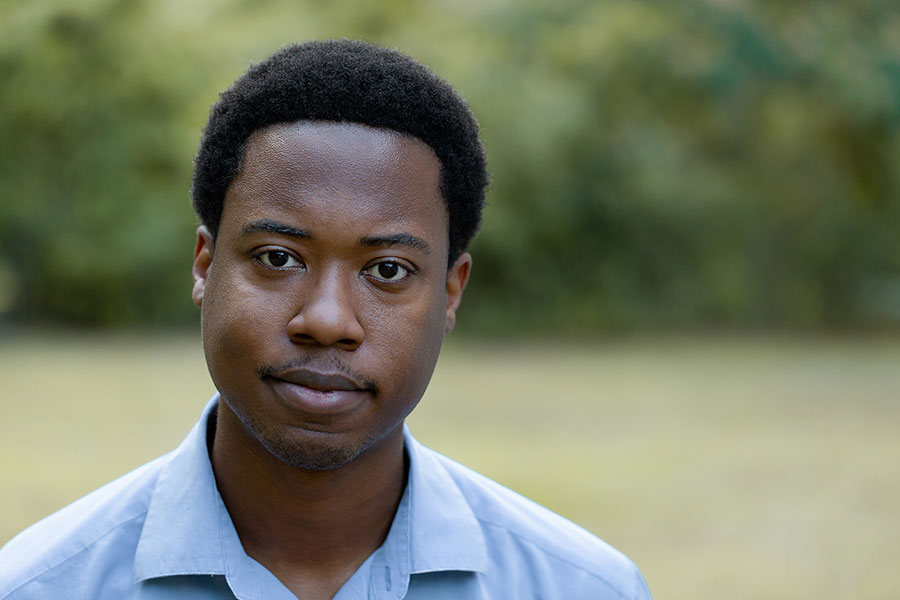 A recent Florida State University graduate has been named one of the inaugural recipients of the International Interior Design Association (IIDA) Foundation's John J. Nelson Sr. Legacy Scholarship.
Johnston Roberts graduated from the Florida State University College of Fine Arts in May 2019 with a degree in Interior Architecture and Design and is one of the first three recipients of the scholarship. Each recipient received a $10,000 award and was recognized at the 2019 IIDA Annual Meeting in Chicago on June 9.
"I am ecstatic to receive this award," Roberts said, "and feel honored for the opportunities it will provide."
The John J. Nelson Sr. Legacy Scholarship Fund was established to support diversity and benefit African American students who wish to or are currently enrolled in a design or architecture program. Scholarship applicants were required to submit a three-to-five minute video articulating how the power of design has already affected their life and how they will proactively leverage their career in design to positively influence their future clients and community.
IIDA Executive Vice President and CEO Cheryl Durst emphasized the importance of maintaining diversity within the field.
"IIDA is pleased and humbled to be upholding diversity within the industry and assisting in the design journey of deserving students through this fund," Durst said. "We wish the recipients the best of luck and know each of them has a bright future ahead."
Since graduating, Roberts has been working on expanding his portfolio and making tutorials about rendering, the automatic process of generating a photorealistic or non-photorealistic image from a 2D or 3D model by means of computer programs.
Department of Interior Architecture and Design Chair Lisa Waxman said she is proud of Roberts' achievement.
"Not only was Johnston a talented and dedicated student, but he was an integral part of our student leadership and a valued member of the department community," Waxman said. "We look forward to watching his career."
John J. Nelson Sr., founder and principal of design at NELSON, a global design, architecture, engineering and space management firm, is known for his support of design education, diversity and unfettered access to education. The IIDA Foundation exemplifies his values by championing students from all backgrounds and advocating for increased diversity in architecture and design.
"One of my greatest personal missions is furthering educational and professional opportunities for diverse groups of students who are committed to design as a viable career option," Nelson said. "The recipients of this inaugural scholarship fund all demonstrate a palpable desire to shape the future of design at large and within their own communities. They are all exceptionally worthy and strong candidates."
To see Roberts' work, visit his website at jroberts.design. For more information about the IIDA Foundation's John J. Nelson Sr. Legacy Scholarship Fund, contact Aisha Williams, senior director of industry relations and special events, at awilliams@iida.org.
For more information about FSU's College of Fine Arts, visit cfa.fsu.edu.