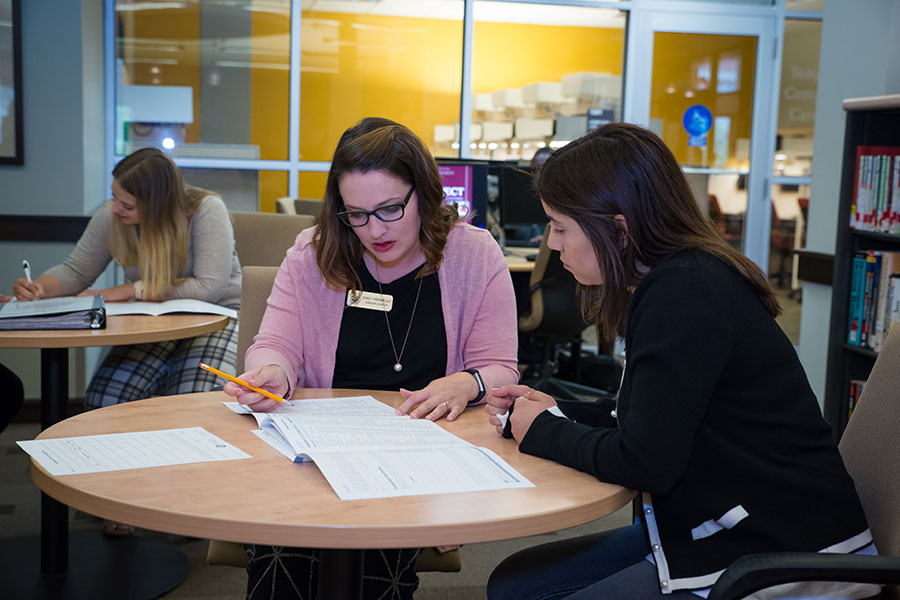 The Florida State University Career Center's job shadowing program, FSUshadow, was selected as a finalist for the Career Service Excellence Award from the National Association of Colleges and Employers (NACE).
NACE's Excellence Awards competition is national in scope and recognizes the outstanding achievements of college career service offices and Human Resources professionals. NACE represents more than 9,100 four-year and two-year college members and more than 3,000 employer members who hire college graduates.
Myrna Hoover, the director of the FSU Career Center, praised her team and the FSUshadow program for the recognition.
"It is such an honor that our National Association of Colleges and Employers recognized the FSUshadow program as a benchmark initiative, and I could not be more proud of my team who made this program happen," Hoover said. "FSU's commitment to student success is evident by the support of this program and others that will allow students to become career-ready."
The FSUshadow program connects students with employers, community partners, alumni and friends of the university for one day job shadowing opportunities to provide exposure to a wide variety of career fields and industries. It gives students an opportunity to gain knowledge and skills related to career decision-making and critical career competencies while in college.
"Students learn about careers in various ways, and one of the most effective is to participate in a job shadow experience," Hoover said. "This short-term experience is a great way to decide whether or not you want to pursue a particular career and to identify the types of skills you need to be successful."
The entry was judged on program needs/objectives, relevance to target market, integration, design and use of medium, creativity, innovation, measurable outcomes and ease of replication. The FSU Career Center and FSUshadow program were honored at the NACE Annual Conference in Florida along with other finalists.
For more information about the FSU Career Center and the FSUshadow program, visit career.fsu.edu.