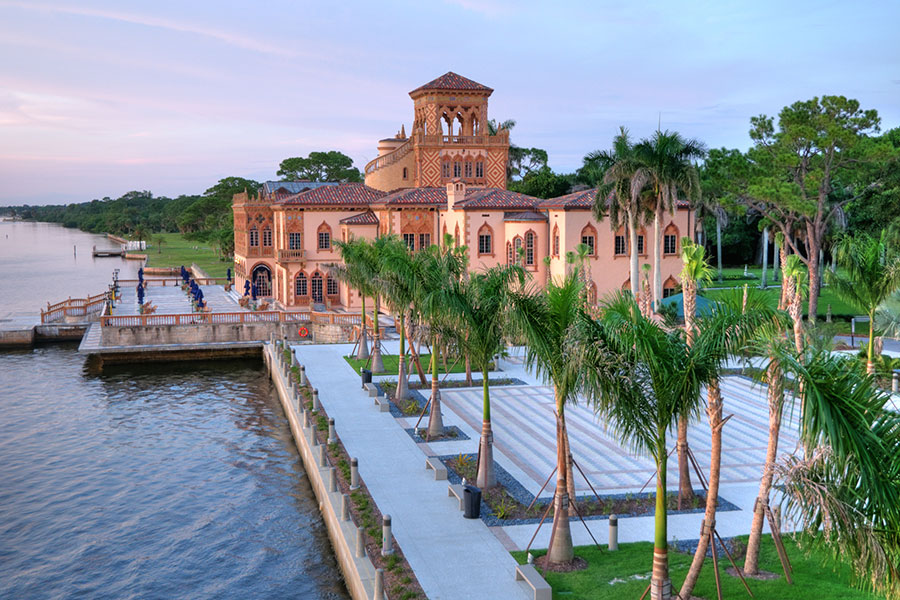 The John and Mable Ringling Museum of Art has been recognized by the Florida Trust for Historic Preservation with two 2019 Preservation Awards for a pair of restoration projects at the Ca' d'Zan.
The Ringling's Executive Director Stephen High and Chief Conservator Barbara A. Ramsay accepted the awards May 18 at the 2019 Florida Preservation Conference in Pensacola.
"We are tasked with being both good stewards and careful conservators of the beautiful estate that John and Mable Ringling left as their legacy to the people of Florida," High said. "It is a great honor to accept these awards on behalf of The Ringling and to be recognized for preservation efforts that will ensure that the Ca' d'Zan will continue to be one of Florida's most acclaimed attractions."
The Ca' d'Zan terra cotta restoration project was recognized for Outstanding Achievement in the category of Restoration/Rehabilitation. This project was completed by Conservation Solutions, a division of EverGreene Architectural Arts, in partnership with Boston Valley Terra Cotta and Standard Restoration & Waterproofing Inc.
The restoration of the Ca' d'Zan terra cotta was sponsored in part by a grant from the Department of State Division of Historical Resources and the State of Florida. Restoration of John Ringling's office balcony was supported by J. Richard and Cornelia Matson.
The Ca' d'Zan pool restoration received recognition for Outstanding Achievement in the category of Historic Landscape Restoration. This project was completed by International Fine Arts Conservation Studio in partnership with Agnelli Pools and funded by the Bolger Family Foundation. The newly restored Bolger Family Reflecting Pool honors the 38-year tenure of Ron McCarty, former Keeper of the Ca' d'Zan.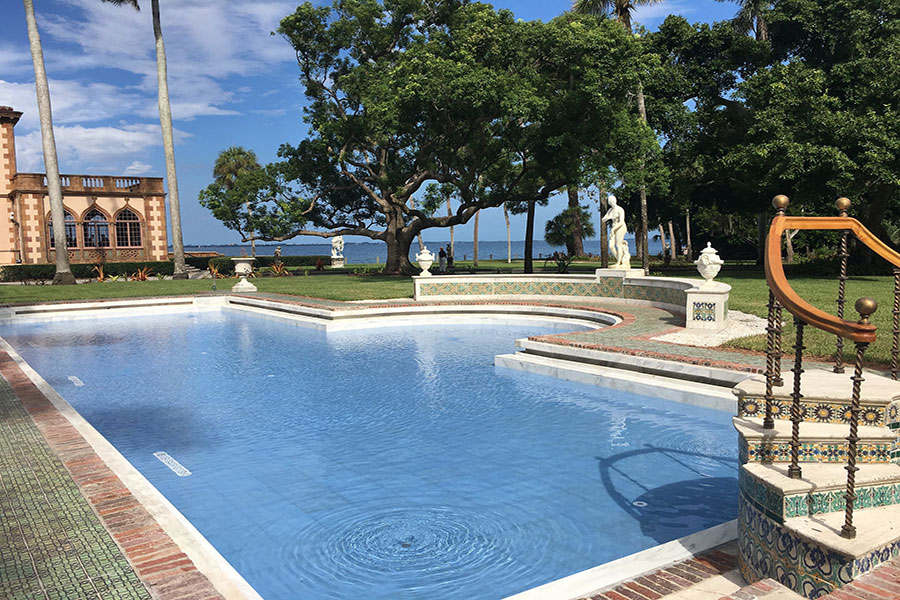 The Florida Trust for Historic Preservation is the statewide nonprofit dedicated to protecting Florida's extraordinary heritage and history. Founded in 1978, the Florida Trust has collaborated to save irreplaceable Florida treasures like the Historic Florida Capitol and is a statewide partner of the National Trust for Historic Preservation.
The Ringling is a preeminent center for the arts, history and learning that is dedicated to bringing the past and contemporary culture to life through extraordinary visitor experiences. The Ringling's campus in Sarasota, Florida – which includes the Museum of Art, the Circus Museum, a historic mansion, an 18th-century theater and bayfront gardens – is listed on the National Register of Historic Places. As the State Art Museum of Florida and part of Florida State University, The Ringling fulfills an important educational mission and offers formal and informal programs of study serving as a major resource for students, scholars and lifelong learners of every age within the region, across the country and around the world.