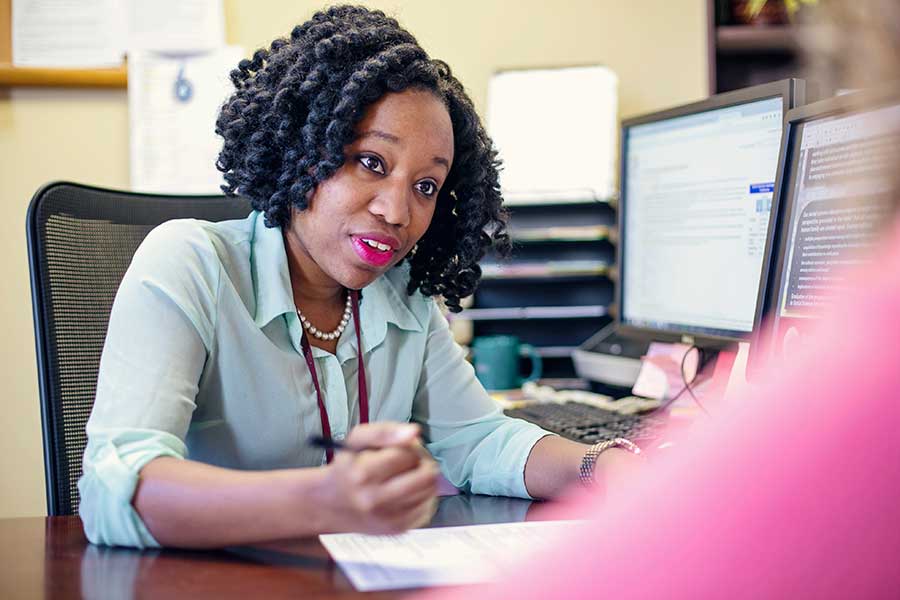 Florida State University's College of Education has relaunched a graduate program in school counseling that prepares individuals to help students find their educational path and navigate their developmental years.
The American School Counselor Association recommends a student-to-school-counselor ratio of 250-to-1. Florida had an average of 484-to-1 in 2017, highlighting the need for more school counseling professionals in Florida's schools.
"Now more than ever, students need access to school counselors," said Damon Andrew, dean of FSU's College of Education. "Students can face not only challenges at school, but also personal issues and struggles in their home life. School counselors are in a unique position to help students overcome these obstacles, and we hope this program will address this growing need."
The mission of FSU's school counseling program is to prepare the next generation of school counselors who are trained to offer culturally responsive services for K-12 students from diverse backgrounds, specifically in urban and rural educational settings. Counselors help students focus on their academic, career and social/emotional development so that they can be successful in school and become responsible members of society.
Associate Professor Erik Hines, who received a bachelor's from the college in 2002, will lead the program.
"I am very excited about coming back to FSU," said Hines. "It has been a dream of mine to train the next generation of school counselors at my alma mater because of the wonderful mentorship and educational experiences I was provided as an undergraduate. My goal is to make an impact in my home state of Florida through the field of education."
Hines most recently served as an associate professor at the University of Connecticut, where he taught courses in counselor education and counseling psychology.
Florida State's school counseling program is offered as a 60-credit hour master's/specialist program, meaning that students will earn both degrees upon graduation. Students from a variety of undergraduate majors are encouraged to apply. An education major is not required for admission.
Applications to the school counseling program are currently being accepted for fall 2019 admission. The application deadline is July 1.
To learn more about the program, visit education.fsu.edu/school-counseling.