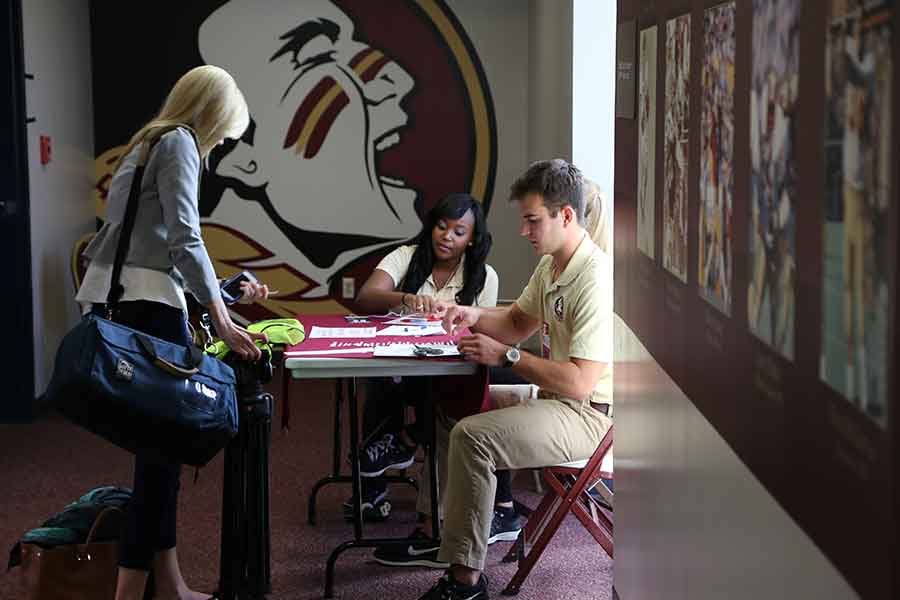 Beginning this fall, students at Florida State University will have a seamless option to earn both an undergraduate and an advanced degree in sport management through one streamlined curriculum.
The new combined bachelor's/master's pathway at FSU will provide academically talented undergraduate students an opportunity to complete both a bachelor's and a master's degree.
"The new combined pathway in sport management provides training, instruction and access to practical experiences which will prepare students for positions in the sport industry beyond entry-level jobs," said Jeffrey James, professor and chair of the Department of Sport Management.
The program will allow for up to 12 graduate credit hours to be shared with an undergraduate degree program. Students enrolled in the combined pathway program  will earn a bachelor's degree upon completion of the undergraduate program and master's degree upon completion of the graduate program.
"The sport industry is very competitive," James said. "More and more graduates are expected to have a higher level of training and a range of practical work experiences."
The master's program in sport management is ranked No. 1 in the nation and has alumni working for a number of high-profile organizations, including USA Volleyball, Tampa Bay Buccaneers, Big East Conference, Atlanta Braves, Orlando Magic, United States Tennis Association, Orange Bowl Committee and Tampa Bay Rays.
To learn more about FSU's sport management program, visit education.fsu.edu/degrees-and-programs/sport-management.