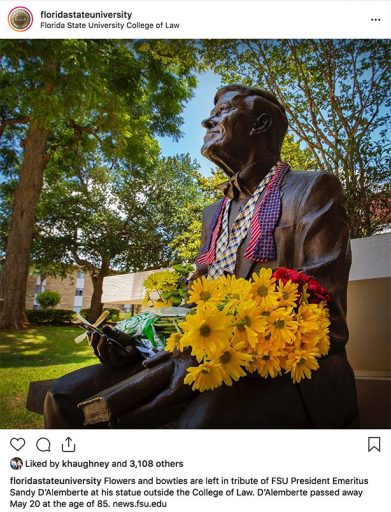 People from across Florida and the nation remembered FSU President Emeritus Talbot "Sandy" D'Alemberte on social media after he passed away on May 20, 2019.
D'Alemberte's esteemed career included serving as president of Florida State University, president of the American Bar Association and as a member of the Florida House of Representatives. He was a brilliant legal mind, professor, author and a passionate champion of human rights. Florida dignitaries, media, friends and colleagues took to social media to pay tribute to D'Alemberte's legacy.
D'Alemberte's career in public and professional service dates back more than 50 years. He served in the Florida House of Representatives, chaired the Florida Constitution Revision Commission and completed a term as president of the American Bar Association from 1991-1992.
For more social media posts honoring President D'Alemberte, visit @floridastate.
Spending years at the Florida Capitol in different capacities, Florida politicians and government officials knew D'Alemberte well and paid their respects on social media.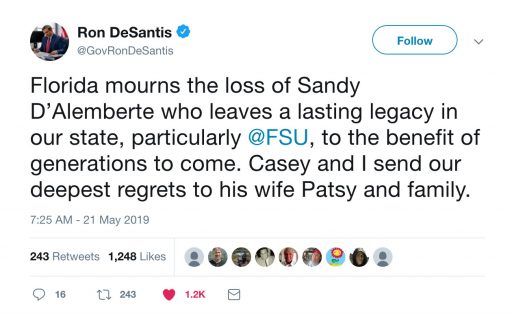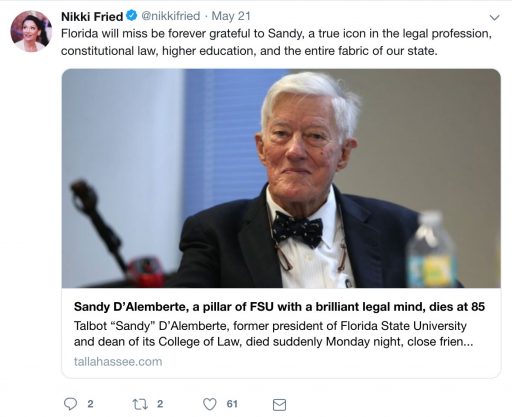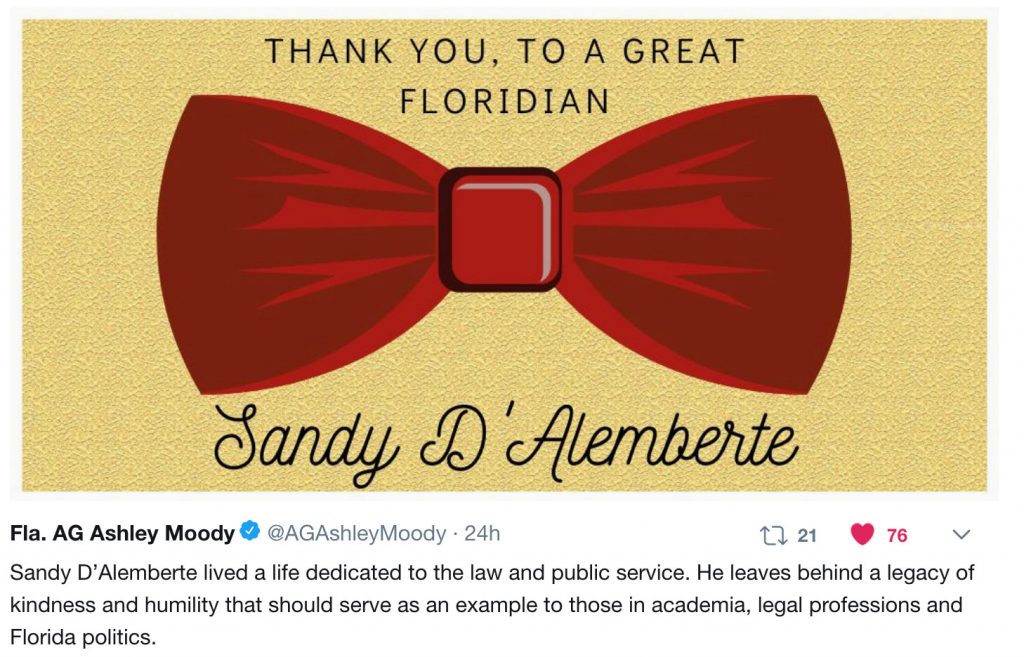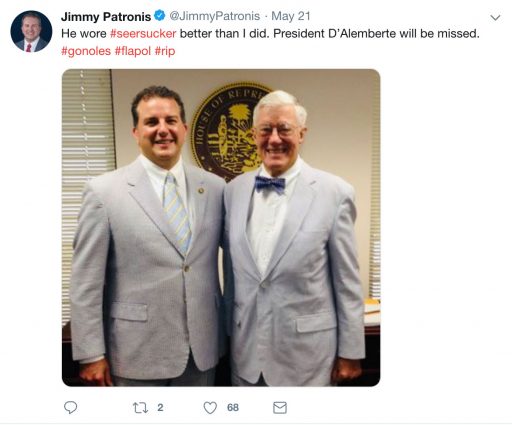 ---
D'Alemberte also will be remembered as one of Florida State's greatest champions. He served as FSU's 12th president from 1994 to 2003, dean of the College of Law from 1984 to 1989 and as a law professor for much of his career.
As university president, D'Alemberte brought funding and, ultimately, accreditation for the new College of Medicine, which welcomed its first class in 2001. He completed the university's first major capital campaign and through it established the Center for the Advancement of Human Rights and other academic improvements.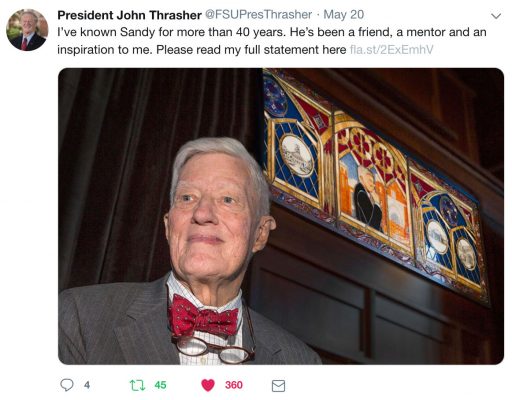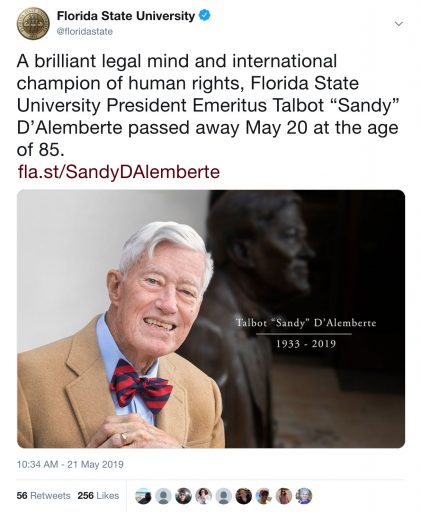 ---
A legal scholar and human rights advocate, D'Alemberte's desire to help those in need is also what led him to establish FSU's Center for the Advancement of Human Rights — the nation's first of its kind. Over the past 19 years, lawyers, staff and students at the Center have helped untold victims of human trafficking, torture and war crimes in more than 90 countries, as well as those seeking asylum.
During the 1980s, while serving as the College of Law's fourth dean, he established a pro bono publico requirement for all students, then only the second such program in the nation.