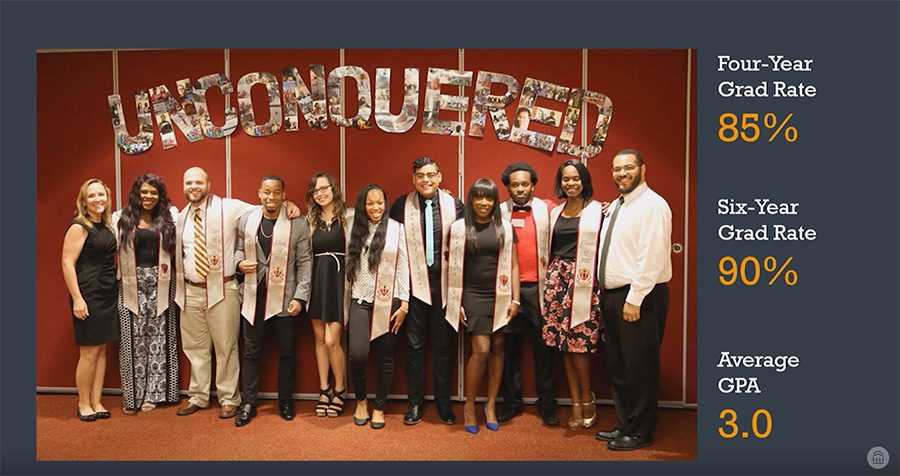 Research suggests that fewer than 3 percent of youth who age-out of foster care earn college degrees.
To combat this problem, Florida State University started the Unconquered Scholars Program in 2012. The program provides mentorship and guidance to former foster youth and homeless students, with 85 percent of these students graduating within four years — a rate higher than the general student population.
Since its inception, the program has grown to serve more than 100 students.
Lisa Jackson, assistant director of the Center for Academic Retention and Enhancement who heads up the Unconquered Scholars program, discussed the success of the program during a presentation at the EAB #CONNECTED18 Student Success Conference in October. EAB is a best practices firm that uses research, technology and consulting to address challenges within the education industry.
"We let (students) know that they are uniquely qualified to be at our institution because of what they've been through," Jackson said during the presentation. "They're not at a deficit. We celebrate their resilience."
Jackson also spoke about how the program started an annual weekend away to Disney World for the quintessential family vacation after seeing the toll Parent's Weekend can have on the Unconquered Scholars.
Jackson's full presentation can be viewed here: https://www.youtube.com/watch?v=fTr9PNEf0pY.